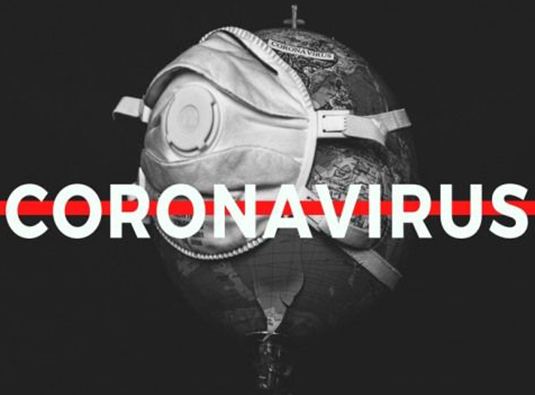 It is my belief the COVID-19 pandemic we are currently experiencing was started by China as retaliation for the tariffs imposed by Trump on its exports to the USA. I mentioned this to my uncle in a phone conversation a couple of weeks ago. He said, "Don't spread leftist (sic) conspiracy theory."
---
It could happen.
---
I pride myself a liberal Democrat, a centrist, probably, but not even close to the left. COVID-19 started in China, we are sure; Wuhan, to be specific. I do not believe, for one minute, that information regarding the number of people sick and dying in China is true. Their news is controlled by the government, so why would anyone believe anything that comes out of that country?
POTUS keeps referring to it as the Chinese virus. Maybe he's not wrong. He may be stupid, but he could be right one this one. Does he know something because Putin told him?
I just finished reading a Mitch Rapp spy novel by Vince Flynn and Kyle Mills. Rapp is a fictional character that works for the CIA, doing special projects, which require a certain skill set. Flynn passed away from cancer in 2013 and Mills took over the series.
In the novel Lethal Agent, ISIS discovers a powerful virus in Yemen and sacrifices some of its own people to weaponize and deploy it in the United States. Mitch Rapp is tasked with tracking down the ISIS leader and the Mexican cartel enlisted to smuggle the virus and anthrax into the US.
Timing is everything. Right after I read this novel, COVID-19 starts spreading around the world. Although China may not be the same as ISIS, what's to stop them from wanting to hurt other nations?
---
COVID-19 numbers are staggering.
---
The relevant COVID-19 numbers keep changing, by the hour, it seems. As of this writing, here are some statistics from New York State. Over 90,000 people have been tested and 25,000 were positive for COVID-19. Of those 25,000, 3,224 are sick with the virus and 756 people are in an ICU. New York Governor, Andrew Cuomo, is turning the 1.8 million square foot Jacob Javits Convention Center into a field hospital. It will hold 1000 COVID-19 sick beds and another 1000 for lighter medical care.
Another 750 beds are expected to go up at the SUNY campuses in Old Westbury and Stony Brook. The Westchester Convention Center is under conversion, too.
In addition, the federal government is sending a the USNS Comfort to New York and the USNS Mercy to California. Each ship has 1000 beds, 12 operating rooms and 1200 medical personnel. Both ships will focus on non- COVID-19 health issues, for the time being. The Comfort should arrive in New York sometime in mid-April, but will that be to late for all the developing cases of COVID-19 in New York?
Right now, we are off from work and staying at home as much as possible. My wife and I try to go out walking for at least thirty minutes every day, not just for the exercise, but to hopefully see some neighbours doing the same. Yesterday, I saw a couple of neighbours I haven't seen for at least a year. It was nice to catch up on what we've all been up to. We stood at social distance as we talked.
My wife is off from work until 6 April and paid. I'm off through the end of April and not paid. I applied for the New York State Unemployment Insurance, today; hopefully the first payment will be in a week.
The best advice right now is don't go outside, don't go shopping and wash your hands all the time. My wife will do all the shopping because I'm at high risk to contract COVID-19. I'll send my daughter out to get something, as necessary.
---
The beer is not the virus.
---
Although I don't drink beer, I'm certainly not afraid of Corona. You shouldn't be either.