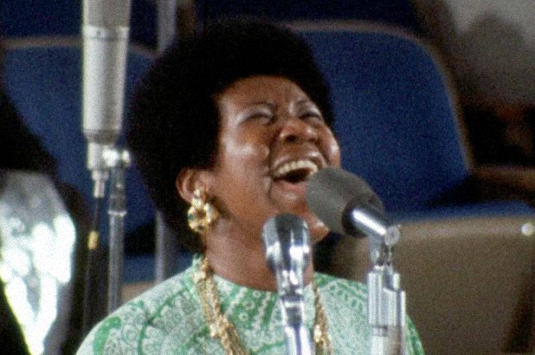 A few months ago, CBC Radio ran a piece about a project Belleville, Ontario, public school students did for their music class. They interviewed people to ask for their most vivid musical memories. A podcast presented the results.
---
Every interviewee had an answer.
---
The most interesting conclusion, of this project, was that everybody interviewed came up with something. Music has a way of searing its way into the memory and preserving all the emotions of the moment. The other interesting conclusion was that, for most people, their musical memory moments came from their early teenaged years.
My wife and I tried this test out on each other at home. Sure enough, we each came up with a vividly remembered piece of music that we first heard when we were in our early teens. Michelle's was "My Favourite Things" from the Sound of Music soundtrack, sung by Julie Andrews and written by Rogers and Hammerstein. Mine was "I Should Have Known Better," by the Beatles, and written by Lennon and McCartney. If I hadn't selected that song, I would still have chosen another Beatles song from the Hard Day's Night era, when I was about 12 years old.
Just hearing the opening few bars of the song rekindles the exhilaration that I felt when I first heard it. I was a Ringo Starr wannabe; perhaps, I felt sorry for him as the Beatle with the smallest fan base. I took drum lessons, and tried to mimic his playing style, holding my mouth open while sporting a big goofy grin. I learned not to feel too sorry for him after realizing he was the luckiest man in show business.
Although the Beatles provided my first and most vivid musical memory moment, there have been many others over the years. I can remember the first time I heard Celtic music played live; the first time I heard Dixieland jazz music; and the first time I heard the sound of bluegrass mandolin. Note that I didn't say banjo.
Another vivid musical memory, the first time I head gospel music, anyway, was rekindled when I went to the Regent Theatre the other day to see film, Amazing Grace. It' documents making the eponymous concert album by Aretha Franklin and recorded, in Los Angeles, at the New Temple Missionary Baptist Church, with Reverend James Cleveland and the Southern California Community Choir. The film, made in 1972, but released only this year due to technical difficulties. The album won Franklin a Grammy; it was her best seller and is the all-time best-selling live gospel recording.
---
My musical weakness.
---
I must confess my weakness for full bore, mass choir raucous gospel music. This is the style where everyone sways to the music, the female vocalists raise their arms in praise and the men have to wipe the sweat off their faces with big white handkerchiefs after each song. No matter who performs this music, the Mississippi Choir, the Montreal Jubilation Gospel Choir or the Abyssinian Baptist Choir, it demands listening at full volume.
I have until recently been under strict instructions from household management to play my gospel CDs, yes, I'm dating myself, only when I am alone. It's then that I can dive into my collection, which in addition to the mass choirs includes the Pilgrim Travelers, the Five Blind Boys of Alabama, Slim and the Supreme Angels, Sister Rosetta Tharpe, the Staples Singers, the Golden Gate Quartet and Sam Cooke, to name a few. I even count noteworthy efforts by Johnny Cash and Elvis among them. Then the Shout sister choir, to which my wife belongs, started performing gospel songs, such as "Up Above My Head."
As my wife gets a great deal of pleasure singing these songs, I get a bit of a reprieve on the volume issue. I was green with envy that she belongs to a gospel choir that I couldn't join. I think she felt sorry for me.
A fan of gospel music such as me will definitely want to catch the movie. Even a non-fan who hears gospel music as just as so much noise can still enjoy the exposure to the raw emotion and joy on the faces of the singers and musicians. I also don't think you have to be particularly religious to appreciate it. A virtually full house at the Regent was testimony to the film's appeal.
---
Why am I surprised?
---
I want to thank the folks at Cinefest for bringing the Aretha Franklin movie to town. I want to thank those Belleville school kids whose project got me started thinking of my musical memories. Perhaps some of them would like to come and hear some gospel music, say Brother Joe May, the self-described "Thunderbolt of the Middle West," or Bessie Griffin and The Consolators. Are there no takers?
Some readers seem intent on nullifying the authority of David Simmonds. The critics are so intense; Simmonds is cast as more scoundrel than scamp. He is, in fact, a Canadian writer of much wit and wisdom. Simmonds writes strong prose, not infrequently laced with savage humour. He dissects, in a cheeky way, what some think sacrosanct. His wit refuses to allow the absurdities of life to move along, nicely, without comment. What Simmonds writes frightens some readers. He doesn't court the ineffectual. Those he scares off are the same ones that will not understand his writing. Satire is not for sissies. The wit of David Simmonds skewers societal vanities, the self-important and their follies as well as the madness of tyrants. He never targets the outcasts or the marginalised; when he goes for a jugular, its blood is blue. David Simmonds, by nurture, is a lawyer. By nature, he is a perceptive writer, with a gimlet eye, a superb folk singer, lyricist and composer. He believes quirkiness is universal; this is his focus and the base of his creativity. "If my humour hurts," says Simmonds,"it's after the stiletto comes out." He's an urban satirist on par with Pete Hamill and Mike Barnacle; the late Jimmy Breslin and Mike Rokyo and, increasingly, Dorothy Parker. He writes from and often about the village of Wellington, Ontario. Simmonds also writes for the Wellington "Times," in Wellington, Ontario.
More by David Simmonds:
Tell a Friend
Click above to tell a friend about this article.