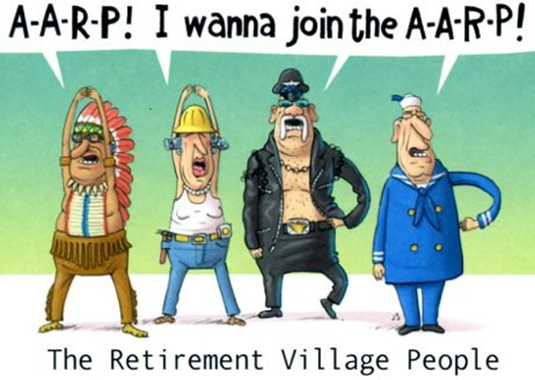 I've always lived in New York. As I approach my 60th birthday, I came to the decision that when I either retire or want to work part time, I'm moving to Florida. I'm hoping my company will open in the Sunshine State in the next four years, because by then I hope Melissa will be out of college or close to it.
---
I thought I should retire to Oregon.
---
My original thought was to move to Portland, Oregon, where my uncle lives. Then, I realized that he's no spring chicken anymore, and, although, I know my cousins, we're not that close. As well, I decided I want to be somewhere warm.
I've had it with these cold Northeast winters. I can't stand having to drive through the ice and snow, move that heavy snow blower around and hear the kids complain about having to shovel and clean off the cars. I'm done with winter!
My wife's cousins live in an adult community, near Orlando, called The Villages. It's huge, and, in fact, is a set of mini villages spread throughout a huge property. I like the thought of living in or near Orlando because of its proximity to Disney World and hurricanes rarely reach the middle of the state.
This community, The Villages, is roughly an hour to an hour and half from Disney World, which is a long drive. I think I'd rather live closer to the City of Orlando or in a nearby town or city. It all depends on where my company would open up, and if my wife could transfer to another of her companies stores as well. If not, maybe we both could get jobs at Disney World.
---
Florida does not have a state income tax.
---
Another factor for me is that Florida doesn't have a state income tax. If I make as much money down there as I am up here, we could have a nice lifestyle. I know what our house is worth here and we could get something bigger and nicer for less money down there.
When I told Melissa, my daughter, this long-range plan, she said rather loudly, "What happens to me?" I started to explain that she'll likely be out of school and could move with us or she could live with her grandparents. She ran out of my room crying; I was laughing at the ridiculousness of the situation.
Since then, I've tried to explain the situation of me not being able to handle the cold weather anymore and we weren't going anywhere until she is out of school. If she wants to move with us, fine. If not, she's on her own after college.
The one complication is that New York offers The Excelsior Scholarship. It requires one year of residency and working in New York State for every year received. Receive an Excelsior Scholarship for four years and you must live and work in New York State for four years, afterwards.
---
Florida is a smart decision, she said.
---
We have a bit of a conundrum, but we don't have to deal with it for a few years. I don't think I can take the New York winters much more than that. When I told my wife about my desire to move to Florida, she said, "That is one of the best decisions you ever made." Yup, I am a rather smart guy.