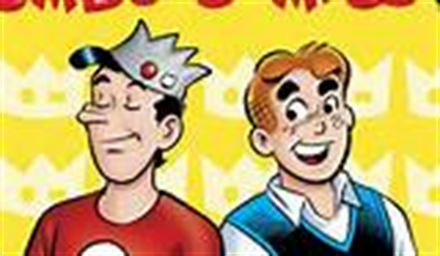 We spent a hundred years together, watching each other grow, some of it seems like yesterday, some of it seems so long ago..."
"Kathy Band," by Bob Stark, c. 1972.
One of the very first songs Bob Stark wrote was a soppy little pop ballad called, "Kathy Band." He based it on recalling a Grade 2 infatuation with a real life school friend by the same name -- Kathy Band.
Now, memory can be a faulty instrument; sometimes we fill in the blanks or meld different events into the same story; mostly we remember 'the good old days' selectively, emphasizing the positive, eliminating the negative. Whether or not then my recollection of those halcyon days with Kathy Band is completely bull-shit proof I can not say with any certainty. To be honest I can only attest that seems to be her name - but even that is susceptible to scrutiny by the time Gods.
In any event, what I recall happening is the following.
When I was a little gaffer living on 4th Avenue in the Glebe, in Ottawa, I attended First Avenue Public School. The school was located a short walk away, even for one wearing little gaffer shoes, from the Canal.
Ah yes, Spring, that time of year when the little birdies tune their twitters, the bumble bees begin their buzzin and the tulips start blooming along Colonel By's legacy to the region - the Rideau Canal. - and little boy gaffers go goo-goo-goofy in their hearts over little girl gaffers who sit pretty in the grass beside them near beds of recently blooming flowers - tulips.
The tulips are another historical legacy in Ottawa.
In 1943, Princess Margriet was born at the Ottawa Civic Hospital.
In 1945, the Dutch royal familysent 100,000 tulip bulbsto Ottawa in gratitude for Canadians having sheltered Queen Juliana and her daughters for the preceding three years during the Nazioccupation of the Netherlands, in Dubya Dubya 2.
Every year now there is a "Tulip Festival," in Ottawa, with the tulips fighting their way through the snow and ice. People gather round their snow-mobiles or strut about in their snow shoes, drinking copious amounts of alcohol, getting stinking drunk 'cause the Senators are no longer in the hunt for the Stanley Cup. The poor buggers think it's a wake. But, I digress, back to the topic at hand.
Perhaps it was only once but fate did find me, after school, sitting beside young girl gaffer Kathy Band on the grass beside those beds of tulip blossoms. First love? I would say yes - first love in little gaffer world.
Now the intriguing thing is that even at that age, love can be a conflicting emotion, a conflicting choice. If ya put all your little love eggs in one basket and the basket breaks. you're kind of like one of the King's horsemen or horses, totally hooped trying to put some stupid eggs back together again.
While sitting near our favourite bed of tulips one day, captivated by the afore-mentioned KB, who should I notice strolling by nearby along the sidewalk but the remarkably structured and dazzlingly dressed Diane Thompson.
I doubt little gaffers can vocalize such experiences in terms like "sexy," "bomb-shell," but I'm sure there's something going on in their little lower loins that signals 'stand ready and pay attention mate'! Whether your seven or ninety-seven you know when something's, er, up!
Not that Kathy Band wasn't beautiful but her beauty was a more natural, more girl next door beauty and essence.
To cut to the quick, KB was the kind of girl little gaffers wanted to take home and introduce to their mothers, while the DTs of the world were more the take home to mother when mother isn't home type! The typical, stereo-typical dilemma of male gaffers of any age!
Well, chide me for my disoriented and predictable maleness if you will but I think of these things today cause, after 67 years, comic strip legend Archie Andrews has chosen Veronica Lodge over Betty Cooper for his bride to be! The "vixen" over "virgin"!
No Archie, no!
Go for the plainer and less exotic girl next door, Betty! Leave Veronica to Reggie, the rat!
Marry Jughead!!! He's more your type anyways. After 67 years it's about companionship and compatibility. Let's not quibble over gender!
Go lie by the tulips, smell the stench of the Canal! You need to rethink this decision! It is wrong, wrong, wrong!
Why do I know? Cause Bob Stark wrote a love song called "Kathy Band" and not one titled "Diane Thompson"!
"Whenever I don't know where I'm going
And I don't know where I stand
I take a look back o'er my shoulder
Find the love of Kathy Band"
Smell the tulips Archie!
Breaking News!!! (AP, Los Angles, 30 May 2009) Reggie and Jughead announce they're moving to Vermont. This is a direct result of the reinstatement of the ban on gay marriage in California. Details as available.