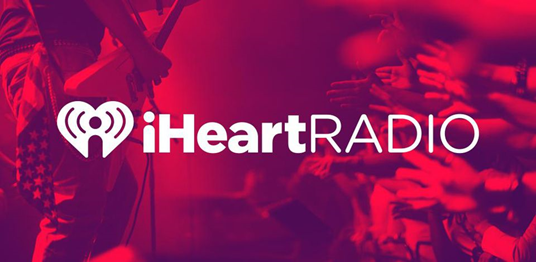 San Antonio, TX, 14 March 2018 – iHeartMedia (PINK: IHRT) Reaches Agreement in Principle with Stakeholders Across Capital Structure to Definitively Restructure Debt and Further Enhance Position as America's #1 Audio Company. IHeartMedia, Inc. and Certain Subsidiaries Voluntarily Commence Chapter 11 Proceedings to Implement Agreed Upon Balance Sheet Restructuring. Day-to-Day Operations Will Continue as Usual During Restructuring Process. Clear Channel Outdoor Holdings, Inc. and Subsidiaries Did Not Commence Chapter 11 Proceedings
Never have I been of fan of iHeartMedia, once known as Clear Channel Communications. Mostly, iHeartMedia is the Evil Empire, of radio broadcasting, closely followed by Cumulus Media. As reported by Chicagoradioandmedia.com, December often brought mass firings of iHeartMedia radio staffers, which was a travesty.
---
Executives may receive large bonuses.
---
Both these broadcast behemoths are in Chapter 11 Bankruptcy. This this means most of their creditors are denied massive amounts of money owed, but their top executives and investment banks get bonuses and oodles of money. Some creditors may assume ownership of Clear Channel Outdoor, the nation-wide billboard company, which, by all reports, is profitable.
For many in radio, the Clinton Administration killed radio, as we once knew it, through deregulation, in 1996. When ownership regulations lifted, medium market stations gobbled up small market stations. In turn, large chains gobbled medium market stations; iHeartMedia has roughly 850 stations, today.
Picture a minnow swallowed by guppy, the guppy swallowed by a flounder and the flounder swallowed by a whale. That's what happened to radio. Gulp!
Live and local radio stations suffered with the advent of computer based music scheduling and automation programmes, especially when the regulations changed. Gone were records, tape cartridges and even CDs. Now everything programmed into a computer and no one even had to be in the studio to run it. A $499 laptop replaced the lonely over-night DJ, of legendary lore; never again would a Nightbird, such as Alison Steele, or Dick Summer fill the darkest hours for listeners.
---
The bean counters had an epiphany.
---
Then, one day, as if struck by a bolt of economising lightening, the corporate suits, bean counters and vampire consultants realized they could import a DJ from one of their other stations, simply by having them record voice tracks from anywhere in the country. It was sudden revelation, a moment of insight, uncommon among radio sales people. Those voice tracks fit into the automated radio station systems, easily. Laptops replaced humans.
Overnight, hundreds, if not thousands, of DJs lost their jobs, replaced by a computer. If a listener called the studio, to request a song, say, they got a busy signal, no answer or some local board operator answering and taking the request. There was no intention of or ability to ever playing the requested record.
What does bankruptcy mean for iHeartMedia? It means it's reducing its debt in half, from $20 billion to $10 billion. Who gets hurt? Some creditors, for one; those are owed a great deal of money as well as the banks that holds the loans. If lucky, the creditors will get ten cents on the dollar.
Meanwhile, it's business as usual. The radio stations keep on playing music and commercials, a great many commercials; cranking out the talk show dribble and those gawd awful syndicated coast-to-coast one size fits all shows, starring Ryan Seacrest and Bobby Bones, to name two. Behind the scenes, there is no doubt in my mind the bean counters have figured out a way to save even more money, at the local stations. In a few months, there will be more layoffs of local air talent, with other executive positions consolidated.
Right now, each cluster of iHeartMedia radio stations has a Local Sales Manager, a National Sales Manager and a General Manager. Watch at least one or two of those positions disappear, absorbed by some poor schmuck who has to do the jobs of three people at the salary of one.
Years ago, the training ground for new DJs was weekend and overnight shifts. Those days are long gone, replaced by Otto Computer. Many overnight and weekend shifts aren't even voice tracked, as it's not worth it. What are those overnight workers such as nurses, firefighters, sanitation workers and police officers supposed to listen to, an old iPod?
They don't want to hear the same songs repeated endlessly, with nobody to keep them entertained. That's why Apple Music, Spotify and Pandora are so popular. Those once listeners to radio can customize their music, without commercials. Still, there's no Dick Summer, a show, such as Milkman's Matinee or Don "Red Hot" Kohls, to get listeners through the night.
Bankruptcy means everything goes along as usual until it doesn't. Sometime very soon, huge cuts are going to come out of San Antonio, TX, where iHeartMedia has its headquarters. It's not going to be pretty.
My other prediction is this: iHeartMedia will sell off more smaller and medium market radio stations to reduce the debt, further. The problem is that the worth of these radio stations has plummeted so much in value, since originally purchased; it won't make a dent in the debit.
---
Might be an in for local ownership.
---
Who or what will purchase these stations. The only other players that can would be Beasley, Alpha or Entercom. A local entrepreneur may grab a small or medium market station for a song and dance, and go one to make money.
Only time will tell. That could be sooner than anyone can imagine.