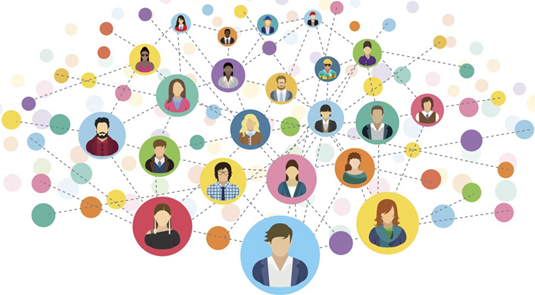 The endless changes in technology have been a welcome relief for many women and men, employers and employees alike. The needs of telecom companies, for example, are changing as fast as technology is growing. These companies are finding it difficult and expensive to keep training full-time employees for new technology; by the time someone completes training, the technology has changed and she or he needs re-training.
---
New services fill the gap.
---
As a result, innovative ideas and platforms have come up to fill in the gap. On-line platforms, such as FieldEngineer.com, where companies can hire talented and competent engineers on demand are the answer, it seems. This is true for employers and employees.
Women and men that previously found it difficult to find full-time employment are now signing up as freelancers. These workers constitute the remote workforce. These workers are transforming the telecommunication industry.
Initially, the overhead costs for telecom companies used to soar. Most overhead was used for salaries and training of full-time employees. These companies also needed an operational human resource department, fully equipped to manage the workforce. The time and resources for manager to work efficiently and effective were immense.
With the emergence of the freelance marketplace, telecom companies have found it easier and financially efficient to employ and manage independent employees that have the necessary skills. Freelancers opt to work part-time and. Thus, they form a remote workforce available on demand.
It is apparent that there has been a huge disconnect between telecommunications service providers that clearly know there is a workforce somewhere, equipped with the necessary skills and ready to work, but lacked the means of getting to those talented engineers that have been frustrated in their quest to get serious full-time employers. The freelance marketplace provides that bridge.
---
Rare and useful skills are an e-mail away.
---
Now service providers can find qualified field engineers, fast and efficiently. FieldEngineer.com and other remote based workforce platforms have reduced the number of unemployed engineers by a significant percentage. The advantage of going the freelance way is these individuals require little or no supervision in the delivery of services.
Before a demand workforce of part-time telecom workers existed, companies hired permanent employees that received benefits, such as pensions. These employees sat at a desk or workstation in office. They specialized in one skill, while the rest of the world is drastically changing and passing them by.
Companies relied on these workers to deliver technical and modern solutions. This explains why more and more customers remained dissatisfied with the services offered. The irony is it became hard for companies to let these employees go, despite their inadequacy in skills, due to laws and regulations governing the employment industry.
Today, the on-demand workforce has open new doors, with unending possibilities. The combinations of skills, which you find in platforms, such as FieldEngineer.com, are impressive, to say the least. You find young, energetic individuals, versed in technological, and are in touch with the dynamic changes in technology.
---
Managing these employees has become easy.
---
FieldEngineer.com, for instance, offers contracts, payroll infrastructure and remote work orders among other tools designed to make the life of the company easy in its management of new remote working employees. If a company needs a set of rare skills in telecom technology, they do not need to put adverts on mainstream media or their website and wait for engineers to submit their resumes. All a company official needs to do is scroll down the skills and qualifications of listed freelancers and choose the one that best suits the company needs.