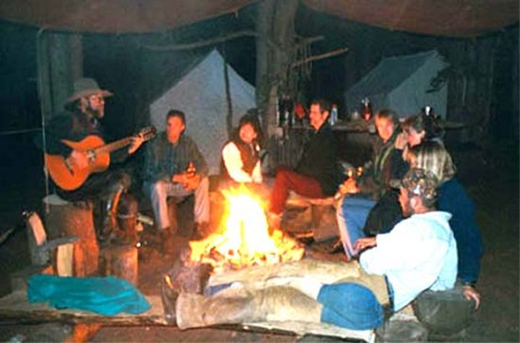 Three trends are converging.
First, real estate prices continue to surge. A couple of Main Street properties are rumoured to have gone recently for around the one-million dollar mark. At this rate, a mansion in Wellington could soon fetch as much as a garden shed in Toronto.
Second, the crying lack of housing stock of the kind your average Joe can afford to buy. People working in the County are moving to Belleville, Trenton, even Desoronto. They're spending their discretionary income on commuting instead of depositing it in the local economy.
Third, we have something like 500 vacation rental properties in Wellington. In the summer, these properties are full to the rafters. The rest of the year, these buildings stand largely vacant.
---
Surely, these trends can somehow present a proverbial opportunity where others just see a crisis.
---
Let's first credit the County for not standing flat footed in the face of these trends. It has made nice to developers, promising them speedier and simpler service. The changes are close to an outright reduction in the cost of hooking to our water and sewer systems.
The County has passed a by-law allowing for the construction of in-law suites and granny flats. It is considering reducing the minimum permissible size of a residence, too. The County is calling for proposals on the development of the old Dukedome property as a "mixed price-point residential development with a component of affordable housing." It's sad when the fact housing is normally unaffordable is almost a given.
I have in mind a bolder option. Let's go back to those vacation rental properties. Okay, maybe 500 was a bit of an exaggeration, but there are a lot of them. Although these properties rent like hotcakes in the summer, in the fall, the "Times" fills with advertisements for 'September to May' rentals at reasonable rates.
Therefore, if our would-be year-round renters could make other cost effective arrangements for the summer months, they could more easily afford to live in Wellington. So why don't we offer our potential year-round tenants a fourth season option. Let's offer them summer camping.
---
Here's how it would work.
---
A property owner and tenant enter into a lease that gives the tenant the right of regular tenancy in the fall, winter and spring at a reasonable rate. The rate reflects the fact of slack demand and the additional right to be a camping tenant for the summer months, at an even more reasonable rate that reflects the fact you are living in a tent. The owner would still be able to rent the premises to summer visitors that would just have to put up with someone else camping on the property.
To make it work, the tenant would use a picnic cooler to store food and a camp stove or barbeque to cook meals. They would have to respect the rights of summer renters to exclusive use of the house, subject to the right use the bathroom facilities or pick up a forgotten sweater from a drawer in the bedroom, say, for a 15-minute period, at specific times of the day.
Look at who stands to gain from such a move by the County. Tenants would gain the right to reasonably priced year-round accommodation. Owners would get the security of year-round rental income. Summer renters may catch a bit of a break in rates. Besides, some tenants and summer renters may just get along like a house on fire, forming lifelong friendships and exchanging Christmas cards.
---
An actual community spirit could develop.
---
If that proposal doesn't fly, you could keep it alive, but move to the broader concept of County-sponsored group campgrounds. For instance, CML Snider School and surrounding grounds are empty during the summertime. What would be wrong with establishing a "renters' tent city" on the playing field? You could offer access to that sturdy building's plumbing on a 24/7 basis, as often as you felt inclined. An actual community spirit could develop and you'd have a very 'United Nations' vibe.
The camp may even become a tourist attraction, charging admission and reducing costs. Whether it is a property-by-property or group experience, the County could be pro-active and act as a bulk discount purchaser of tents, sleeping bags and other camping gear for resale to renters at a small markup.
Yes, there are ways in which the County could address the lack of affordable housing in a bolder way. Whether it embraces or not the camping option I describe above will be a test of the good judgment of our leaders.
Some readers seem intent on nullifying the authority of David Simmonds. The critics are so intense; Simmonds is cast as more scoundrel than scamp. He is, in fact, a Canadian writer of much wit and wisdom. Simmonds writes strong prose, not infrequently laced with savage humour. He dissects, in a cheeky way, what some think sacrosanct. His wit refuses to allow the absurdities of life to move along, nicely, without comment. What Simmonds writes frightens some readers. He doesn't court the ineffectual. Those he scares off are the same ones that will not understand his writing. Satire is not for sissies. The wit of David Simmonds skewers societal vanities, the self-important and their follies as well as the madness of tyrants. He never targets the outcasts or the marginalised; when he goes for a jugular, its blood is blue. David Simmonds, by nurture, is a lawyer. By nature, he is a perceptive writer, with a gimlet eye, a superb folk singer, lyricist and composer. He believes quirkiness is universal; this is his focus and the base of his creativity. "If my humour hurts," says Simmonds,"it's after the stiletto comes out." He's an urban satirist on par with Pete Hamill and Mike Barnacle; the late Jimmy Breslin and Mike Rokyo and, increasingly, Dorothy Parker. He writes from and often about the village of Wellington, Ontario. Simmonds also writes for the Wellington "Times," in Wellington, Ontario.
More by David Simmonds:
Tell a Friend
Click above to tell a friend about this article.