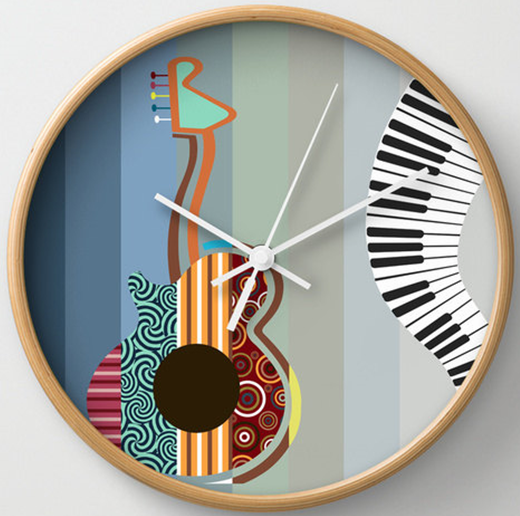 Six, on a scale of one to five, is a fair rating for this double CD. The words and music create a novel, fresh and innovative whole, much greater than merely the sum of its parts. Listen to The Songs of David Simmonds and Sjef Frenken if you want to know a secret.
A life unfolds, in thirty-two short stories, on this CD. Listen to the words and music you long to hear. You will want to tell everybody about it, promise.
A problem faced, as I wrote this review, was locating The Songs of David Simmonds and Sjef Frenken in a suitable category. Reviewers like to write how a hot new CD is of a type, say, pop, classical or new wave. Lack of a clear category means the reviewer must work harder.
---
I wanted, desperately, to neatly categorise this music.
---
Listeners, as reviewers imagine them, prefer membership in a mob. I, as do all reviewers, want readers, and, eventually, listeners, to identify the music, as accurately as possible, so they can join the correct mob. My hope for a doddle of a review faded fast.
I struggled. I hunted for a rough, if not exact, idea of what to expect from The Songs of David Simmonds and Sjef Frenken. In the end, I couldn't accurately, let alone precisely, locate the music on this CD in an existing category. My work was cut out for me.
The songs of Simmonds and Frenken defy easy classification. They walk on newly fallen snow. Their music is remarkably entertaining yet varies, from what you may have heard, in welcome ways.
This is not to suggest the music, on this double CD set, is, say, atonal; it's not. Nor do the vocals resemble a Yoko Ono caterwaul. If any direct comparison is possible, it's to the writing of Patti Smith, say in M Train.
Simmonds and Frenken find ways to colour inside the lines, as does Smith. They bend the rules to exploit unnoticed niches inside the box. This CD contains words and music you yearn to hear.
Still, I didn't want readers falling in with the wrong mob. Where can I file this CD? I could say The Songs of David Simmonds and Sjef Frenken are fine dining compared with the fast food of Celine Dion, for example, but that's making limited use of a straw woman.
---
I needed help.
---
I called for the cavalry. I needed help. It saved my day.
The Songs of David Simmonds and Sjef Frenken, I learned, is a CD full of idiosyncratic pop folk. This, I think, is an explanation as near to an accurate classification as you are likely to get. Thus, at the heart of my dilemma, I found the meaning of The Songs of David Simmonds and Sjef Frenken, it`s a new category, thus worthy of much attention.
A new category is great. A new mob forms. Listeners scramble to join the new mob.
This CD is much more than a simple collection of folk music. It's much more than a simple collection of pop songs. The assemblage, of words and music, criss-crosses boundaries over a bridge built of idiosyncratic, that is unique, spans.
The songs of Simmonds and Frenken know few conventional or traditional boundaries. Words and music delicately brush the gramophone era monologue, touching toes, here and there, with the poetic and humorous Irish Limerick. A smidgen of WWII era English pub songs flavours this musical stew, well. The songs of Simmonds and Frenken are part cabaret. Part Bertolt Brecht, too, but short of "Mack the Knife." Most important, all songs, on the CD, comprise a compelling personal story.
Most of the songs, on this CD, reflect the maturity and life-experience, of the Simmonds and Frenken. Every song tells a story. The lyrics are seldom trivial, seldom the observations of the young. The lyrics reflect lives lived. The lyrics tell of experiences enjoyed, borne and, finally, stacked in a pile called, Learned.
Often, the stories are humorous. "Samosas in Samoa" is downright funny. Yet, on the cover, it's called a tribute to Fats Waller. Several other songs urge us see the funny side of life.
"Be a Child Instead" eggs us not to be so ego driven. Who could not see the self-deprecating wisdom, humour and freedom in this lyric? "Your child still lives inside you, can't throw the key away. So when life gets all too grown-up, ask it to come out and play." That`s sound advice, to crack a bad pun.
---
This is foreground music, at its best.
---
The songs of Simmonds and Frenken aren't Muzak. They bring music back into the foreground. Simmonds and Frenken demand attention as they entertain. The music soothes. Listeners will identify, well, with the lyrics. Thus, The Songs of David Simmonds and Sjef Frenken will never go stale; the themes are timeless. Its mob exists for ever, regenerating with time.
Greed, to paraphrase industry pundit, Bob Lefsetz, defines most music, today. "We make music for the fans," claim musicians. The truth is they believe they want to clamber out of the working class gutter into the wanton world of wealth. Their fans fizzle in their tail dust and so be it.
Simmonds and Frenken widen the divide, from the centre of the music industry, as seen by Lefsetz, on this count, too. The songs of Simmonds and Frenken are acts of social intimacy, a telling of life secrets otherwise unknowable to the listener. This CD is thus for fans and about music. The intent is to, amuse, even calm and, perhaps, in a quiet, late-night moment, arouse a warm memory or three of all those days ago, when life was supposedly fab.
Sjef Frenken, the composer, and David Simmonds, the lyricist, co-produced this CD. Simmonds sings all songs. On occasion, Amanda Bon, a superb singer and songwriter from Ottawa, provides vocal support.
The Frenken and Simmonds collaboration is fifteen years old. As this CD confirms, it's a productive, imaginative and gifted partnership. It's in full bloom, on The Songs of David Simmonds and Sjef Frenken, and destined not to fade away, any time soon.
---
Simmonds is a dangerous wit, which shows in the lyrics; Frenken is a polished composer that never leaves his audience behind.
---
A lawyer, by training, David Simmonds is a columnist for the "Times," in Wellington, Ontario. His natural biting wit, which drives the weekly columns, shrouds much wisdom. The same wit and wisdom are readily obvious in his lyrics for this CD.
Composer Sjef Frenken works well with various lyricists and storytellers. An earlier CD by Frenken is a musical interpretation of the longer works of Edward Lear, a master storyteller. This earlier CD features a style, construction and delivery ideally suited the works of Lear. I can now understand how the poetic nonsense, of Edward Lear, could be a basis of enchanting music.
Frenken delivers the lyrics, of Simmonds, with a gravelled intonation not too far removed from Kenny Rogers. The music, of Sjef Frenken, distinctly reflects the mood and lyrics of each song. The combination, of lyric and music, is never out of tune, to crack yet another bad pun.
The new double CD, The Songs of David Simmonds and Sjef Frenken, is thus recommended most enthusiastically. Click here to listen to sample cuts from this CD.