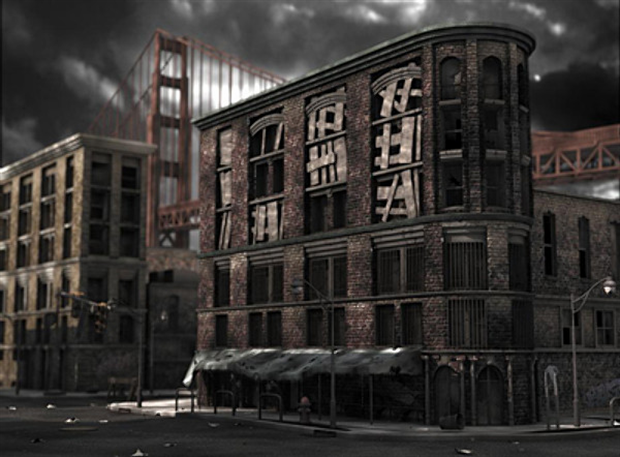 "The Secrets" of the Greaser Hotel is Jonathon Scott Fuqua's latest Young Adult novel. The story also falls into a new category, New Adult Literature, which retailers created to blend Young Adult and Adult fiction.
Fuqua's other works include the graphic novel "In the Shadow of Edgar Allan Poe", which was nominated by YALSA as a Popular Paperback for Young Adults.
---
Jonathon Scott Fuqua is
an award-winning writer, illustrator and artist.
---
In addition, he's won the Young Adult Library Services Association's coveted Alex ward for his "The Reappearance of Sam Webber" novel.
Let's be clear I am not his target audience. There's a lot of talk on the web about whether adults can and should read young adult books. I say, even if I am the tiniest bit past the targeted age, that doesn't mean I can't appreciate a well-written book.
For "The Secrets of the Greaser Hotel," Fuqua combines elements of fantasy, gritty reality and humor.
Allie Argo is the main character in "Greaser Hotel." Her parents kidnap the son of a prominent businessperson. When her parents go to prison, Allie is left a ward of foster care and at its mercy.
---
"Greaser Hotel" revolves around Allie Argo and
a cat named Jerome.
---
One day a woman appears at the foster care office. Her name is Mrs. Friendly and she offers to bring Allie home to live with her in the crumbling Greaser hotel. Sadly, for Allie, Mrs. Friendly is not friendly at all. In fact, she is downright menacing.
Allie joins three other "detainees" at the Greaser Hotel, which is less hotel and more a prison camp. Allie and the others lead a grim life cleaning the hotel, cooking and dodging the Friendly family's cruel attacks.
There is another resident at the hotel Jerome. Jerome is a talking cat, sent by a mysterious someone to watch over Allie. Who sent Jerome and why, starts off mystery portion of the book.
One day, an entourage of men arrives at the hotel. Jerome tells Allie the men will want to meet her and he warns her not to believe anything the men say to her.
The visitors include Marvin Greaser, descendant of the hotel original designer, and Herman Gristle, owner of Gristle Brand Meat Products. Gristle is the father of the boy her parents kidnapped.
---
Why is Allie imprisoned in the Greaser Hotel?
---
There is a scene where Gristle threatens to beat Allie, no it isn't terribly graphic, but is intense.
With Greaser on the scene, the storyline picks up a little bit. You start to feel you will finally find out why Allie and the others residents are imprisoned in the hotel. For Allie, is it simply retribution for her parent's involvement in the kidnapping or something deeper?
Allie has a tense meet with Marvin. When he asks how Mrs Friendly is treating her and she answers truthfully, you fear Allie is about to experience even more severe treatment.
A confrontation with Mrs. Friendly leads Allie to learn she has a secret power. When Jerome learns of this, he decides they must get Allie out of the Greaser.
What follows is an amazing escape attempt. Allis rescued by a man named Zachary and continues to pursue the secrets of the Greaser Hotel.
Right from the opening pages that describe the grimy, crumbling Greaser Hotel you know this is not a "happily ever after story," no this is something darker, more Grimm brothers.
---
This book is dark.
---
Make no mistake this book is dark. Dark, with a capital "D," from the black and white illustrations to the subject matter, but kids love that kind of stuff. Kids will know instantly that this is just another fairytale albeit one set in a hotel rather than a dark forest.
One look at some of the character names, such as Mrs Friendly for a character who is clearly not and another character is the King of Carrion, who is a very bad man indeed tips you off to the nature of the story.
There is a current of violence, some hinted at and some blatant, throughout the book. It does serve to build the intensity of the story, but it was hard for me to read. I am a mother; reading about someone threatening to hit a child upsets me.
The descriptions of the settings and characters are vivid, but occasionally the story is a little slow. I wanted to know why Greaser wanted Allie, so I pressed on with the story even when it bogged down.
---
Fuqua uses unusual words, for young adult readers, such as pliable and beguiling.
---
Since this book targets' young adults, I liked that Fuqua used unusual words such as pliable and beguiling, here and there. It's always good to make the reader, regardless of age, reach a bit.
In all, "The Secrets of Greaser Hotel" is a great read for adults of all ages.
Click here to read the full Grub Street Interview with Jonathon Scott Fuqua.