Introduction
Streeter Click
"He's too tall, too skinny and jogs too much," says Dick Summer, of John Rook. The similes are apt. Dick's a great summer upper and slick home run hitter.
Rook is a towering figure in radio. In his early 20s, John programmed number one stations in Top 10 markets, for ABC Radio. In five years, Rook lifted old-line KQV-AM, in Pittsburgh, to the top of the market; the equal, of KDKA-AM, the market leader for 35 years. In his 30s, only partisan politics kept him from a seat on the Federal Communications Commission. Later, he owned a radio station and battled Clear Channel.
His mind moves fast and knows no rust. When John changed stations, in Chicago, his new station beat his old station, soundly. "John Rook," reported Billboard Magazine, "pulled off a miracle." After 22 days, consulting WCFL-AM, "Rook beat his former employer, WLS-AM, the dominant Top 40 station in the market."
Among visionaries, Rook leads, with ease and elan. At a time when many women and men see their final credits rolling, John leans into the wind. He's after the next big idea. Today's not enough. Only thinking about the day after tomorrow suffices.
Rook touts WiFi radio. "Thousands, of radio stations, at no cost, even from your car radio," he says, "and by 2009." In a breath, he's on to MaxFi radio.
During his early years, Rook was a journalist and a steam locomotive grease monkey. He was an actor, with movie and television credits, and a shipping clerk for Sears-Roebuck and Liberty records. No moss gathers under his feet.
"John Rook," said Jack Thayer, "is one of a small number of programmers, with a natural ability to know what listeners want before they know it for themselves." Thayer was first to hire Don Imus for New York City radio. Jack knew good radio, its on- and off-air talent, well.
"SuperJock," Larry Lujack, says, "Rook is the greatest program director of our time or any time." ABC Radio executive, Bob Henabery, says, "Rook understood the importance of doing everything right. He [is] a masterful Top 40 programmer." "[His] talent," says, "Ken Palmer, general manager, of KIMN-AM, "caused me to get him hired out of the market."
The Hit Parade Hall of Fame is the latest Rook project. With son, Jason, Rook honors all recording artists. Anyone who had a Top 10 record, in any era, regardless of type of music, is eligible for the Hit Parade Hall of Fame.
Among the first Hall inductees, in 2007, were Johnny Mathis, Connie Francis and Neil Diamond. So far, the list of nominees, for 2008, includes The Doors, Dusty Springfield and The Kingston Trio. Each visitor, to the Hit Parade Hall of Fame, gets to vote once for each nominee.
It's hard describing John Rook, without seeming hyperbolic. Many think his successes came easily. For the lesser among us, luck justifies smarts.
Keen minds flourish, creating novel ideas. Intellect and want thrive. All needed for success seem in force, but failure rules. Often absent is the ability, the courage, to take definite action. Through action, keen minds, novel ideas, intellect and ambition cause success.
The Rookism is this: to succeed, think and act. One or the other won't work alone. A simple aphorism, but seldom followed.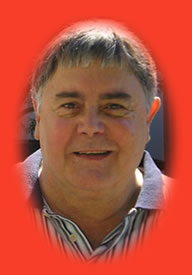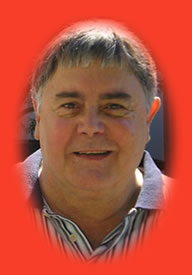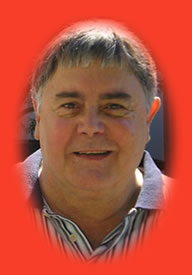 Beginnings
Grub Street (GS) Well, I must say that you've had full a life. There's much to talk about. You had humble beginnings, coming along after the Depression, living through World War II. Your family environment was not exactly that stable, either, from what I read. You were split apart; moved around a lot. How do you think all of that contributed to the path you ended taking in your life and the person you are today?
John Rook (JR) Well, I didn't realize it was hard times. We didn't know; you got through the day. Three years old are the earliest memory of my life.
We didn't have a refrigerator; no one had a fridge. We had an icebox. The iceman delivered three times a week. He carried the ice, up the stairs, in a carrier. A block of ice is heavy, and it was a haul, up those stairs. I remember that vividly.
The iceman would place the block of ice in the top of the "icebox." He put the ice block in the top of the icebox because cold air falls; the ice block and the bottom shelf were the coldest parts of the icebox.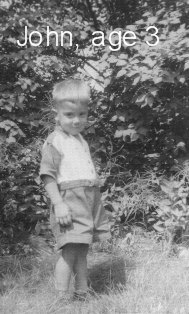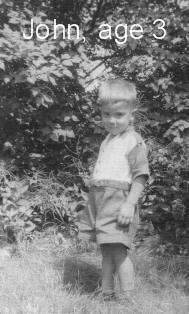 There were no frozen foods, then, either; only canned foods and, to some degree, food in glass containers. Metal and tin, of course, were important during the war era. No one had tin to spare to can food; much glass and glass-like containers were common. So were fresh vegetables and fruits.
The President, at the time, Franklin Delano Roosevelt (FDR), suggested everyone dig up their yards to plant a Victory Garden. We did. Our food came from our Victory Garden; every home in the neighbourhood had their yard dug up. It was almost a commune. All the men were off fighting; war and so the older folks, the grandparents, took care of the gardening. I remember weeding the garden, when I was a child. I remember going into the fields to pick dandelions for a green salad.
There was rationing, of food as well as gasoline and tires. I remember standing in line with my grandmother, watching and waiting for our turn to approach the counter to get what food was available. We had chickens in the back of our yard, at home, in Ohio, and had our own eggs available, too.
What I recall most, which is likely the biggest difference between then and today, is we lost half a million soldiers over a six-year war, World War Two. We lost up to three and four thousand, a day, in some battles. We lost 4,150 [at time of interview], in Iraq, a war that's been going on for six years. Yet, it's portrayed as just unbelievable. It is. It's difficult to accept the death anyone, in a war, even true war. The differences between then and now are strikingly different. Spoiled rotten, even soft, is how we are today.
GS That's a good point.
JR We get anything we want, today. We have immediacy. We want everything now. There is just a huge difference in the make-up of social life and relations.
In the 1940s, say, prejudice was common. I remember, well, when FDR decided we ought to invite Black troops to join the USA military. It was a novel idea to have Blacks fight alongside the White troops. His wife, Eleanor Roosevelt, agreed. I remember my grandfather looking at my grandmother and saying, "Well, what would they do?"
So, there is a huge difference. Then you come up through life. Then you find great changes in your own existence, your own life.
It wasn't too many years later, in my early 20's, when I was programme director at KQV-AM, in Pittsburgh. One of my favorite recording artists, from my high school years, Nat King Cole, visited the station. Cole was one of the few Black artists who received airplay or acceptance by white America. He spent some time on the air, with one of the announcers, at KQV-AM.
I wanted to take him to lunch. This was in 1963 or 1964. No one knew where we, a few Black and White young men, could go together to have lunch, together, in Pittsburgh.
GS That is almost incomprehensible.
JR It wasn't until the murder of John F. Kennedy and Lyndon Johnson became President, that some of those barriers started to come down. Before then, racism was a definite fact of life. Now, I don't see anywhere near as much racism compared with what it used to be.
So, the answer to your question is my rearing prepared me, in many ways. It's hard, though, to connect one to the other. I only have the memories of those early years. Memories of what life was like then. I find it interesting how, today, many who don't have much knowledge of anything before last Saturday, if you will, don't try to understand anything about hardships suffered in the 1930s or 1940s. Life, in America, and everywhere, I guess, was much harder than it is today.
Work and Career
GS That is true. So, you left your home town, once you were old enough. You went down an interesting career path. Going from greasing steam locomotives, which sounds intensive, to journalism, acting, being a DJ and ending as a famous radio programme director (PD). Can you go through that a little bit? How you wandering down that career path?
JR Well, I was the editor of the high school newspaper. I also wrote for the local newspaper in Nebraska, two regional newspapers and a state newspaper. I wrote articles, researched pieces on history and various papers ran my work.
When I was 16 years old, I wrote about a 1000-mile horse race, in 1893. The race went from Chadron, Nebraska, where I went to high school, to Chicago, Illinois. It was a stunt. The idea was create interest in north-west Nebraska among Chicago businesses. "Buffalo Bill" Cody greeted the winner, on his arrival in Chicago. First prize was a pair of gold-handled pistols. It was some event.
My story of the race ran in several newspapers, including the Omaha (NB) "World Herald" and the Rapid City (SD) "Daily Journal." Both papers asked me to cover local news, in north-west Nebraska. At 17 years old and a high school senior, I officially became a writer for both the "World Herald" and "Daily Journal."
GS That's an accomplishment for someone 37, let alone 17!
JR A year later, when I graduated high school, my father decided it was time I woke up, smelled the roses and find work. He helped me get a job at the Chicago Northwestern Railroad, in Chadron, Nebraska. My job was to crawl underneath old steam locomotives to pack the bearing heavy grease.
Steam locomotives were nothing like diesels or newer train engines. Late at night, you'd hear steam engines chugging through town, blowing the whistle. At dawn, in larger cities, you'd hear steam engines slowly clattering into train yards or stations. These are the engines Woody Guthrie sang of and Jack Kerouac wrote about.
This was the dirtiest job I ever had. The grease was heavy, and the trains often red-hot. It didn't take me long to realize this was not the job or the life for me.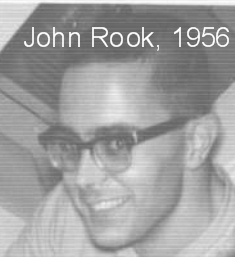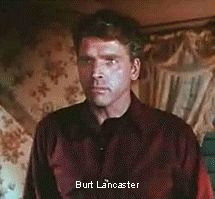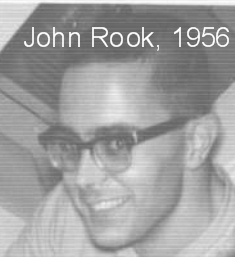 An Actor's Life is Not for Me
GS Guess you were looking for a big change, after that job.
JR It didn't take long. I decided to go out to California. I caught a Greyhound, no a Trailways bus. The Trailways bus was a little cheaper than Greyhound. I hocked my car and had enough money to make it to California.
I got off the Trailways bus, in Santa Monica, California, about as far west as anyone could go. I think I had $14.00, in my pocket. I slept on the Palisades, in Santa Monica, on a park bench. Back in those days you could do it without being in big trouble.
Soon after arriving, in Santa Monica, I got a job at Sears and Roebuck, loading the docks. One day, I took a break from my job, on the loading dock. Through a strange twist of fate, that day, ran into one of the biggest movie stars of the time, Burt Lancaster.
Lancaster introduced me to Maurice Kozloff, who ran the Pasadena Playhouse. Kozloff put me in classes with Natalie Wood, James Dean, John Saxon and Sal Mineo, among others. James Dean, today, is an icon. There's some new-found interest in Natalie Wood because her husband, Robert Wagner, recently published his memoirs. John Saxon and Sal Mineo are less well-known, today.
GS Oh, I've definitely heard of them.
JR That's great. When I do interviews, I find few people, today, know of Burt Lancaster. He was a street tough kid, from New York City, with an interest in gymnastics. He worked as a circus acrobat before joining the Army, in World War Two. In the Army, Lancaster discovered acting, through the USO. He starred in "From Here to Eternity" and "Elmer Gantry," and produced "Marty," which Paddy Chayefsky wrote. He wore his liberal politics, on his sleeve, and used his own name, Burton Stephen Lancaster, in an era of pseudonyms for actors.
GS Too bad Lancaster seems so easily forgotten. Most of his work stands the test of time.
JR Well, that's the way it is. We live in a world, today, especially in this country, of the ever-present. We largely ignore or forget what happened before last Saturday. Experience and memory have little value. It's sad, but happening, in this country. I'm not so sure about other countries of the world.
GS The cult of the now is less prominent in Japan, I think. In France, Johnny Halliday, who's about 65, still fills stadiums, with fans under 30. Back to you: did you make any movies.
JR Yes; I featured in a couple of motion pictures and a television series. I found it boring. You would shoot a scene and wait. We'd shoot and wait. We'd shoot, and wait. We'd reshoot, if something didn't go right. It bored to me.
GS You're not the first intelligent person to draw that conclusion.
JR Acting isn't steady work, either. I took a job, at Liberty Records, send promotion copies, of 45s, the new technology, of the day, to disc jockies (DJs). Ross Bagdasarian was my boss. You probably know Bagdasarian as "David Seville," who created the "Chipmunks," a novelty recording act.
In the late 1950s, Bagdasarian recorded a three-voice version of a Christmas song. He sped up the tape, to create falsetto voices, which mimicked, "Chip" and "Dale," two chipmunk characters created by Disney. The act, "David Seville and the Chipmunks," had several hits, mostly Christmas songs. As is often the case, a simple change is all it takes.
One day, Bagdasarian took me to lunch, where he introduced me to his friend, Tennessee Ernie Ford. Again, many people won't know about Ford. He was huge star, in the 1950s and 1960s, with hit record after hit record.
Radio Days
Ernie asked what I was doing. Bagdasarian said, "He's a young actor." Ford asked, "Do you like acting?" I told him, "No," and why.
"Well," says Ford, "you know what I would do if I were a young man starting out today? Everybody is leaving radio. All the announcers are going into television; that leaves it wide open for radio."
I thought about what Ford said. I talked about it, with another good friend, Eddie Cochran. Yet, again, a rarely heard name, today, but the first performer inducted into the Rock and Roll Hall of Fame. He died, in 1960, at age 21, in a traffic accident, on the A4, while touring England.
Cochran also suggested I try radio. I took the bus back to Nebraska, to look for a radio job. I went to KASL-AM, in Newcastle, Wyoming, lied about my radio experience and got a job. KASL-AM put me on the air from 6 o'clock in the morning to 9 o'clock at night. I had an hour for lunch. That's how I started in radio.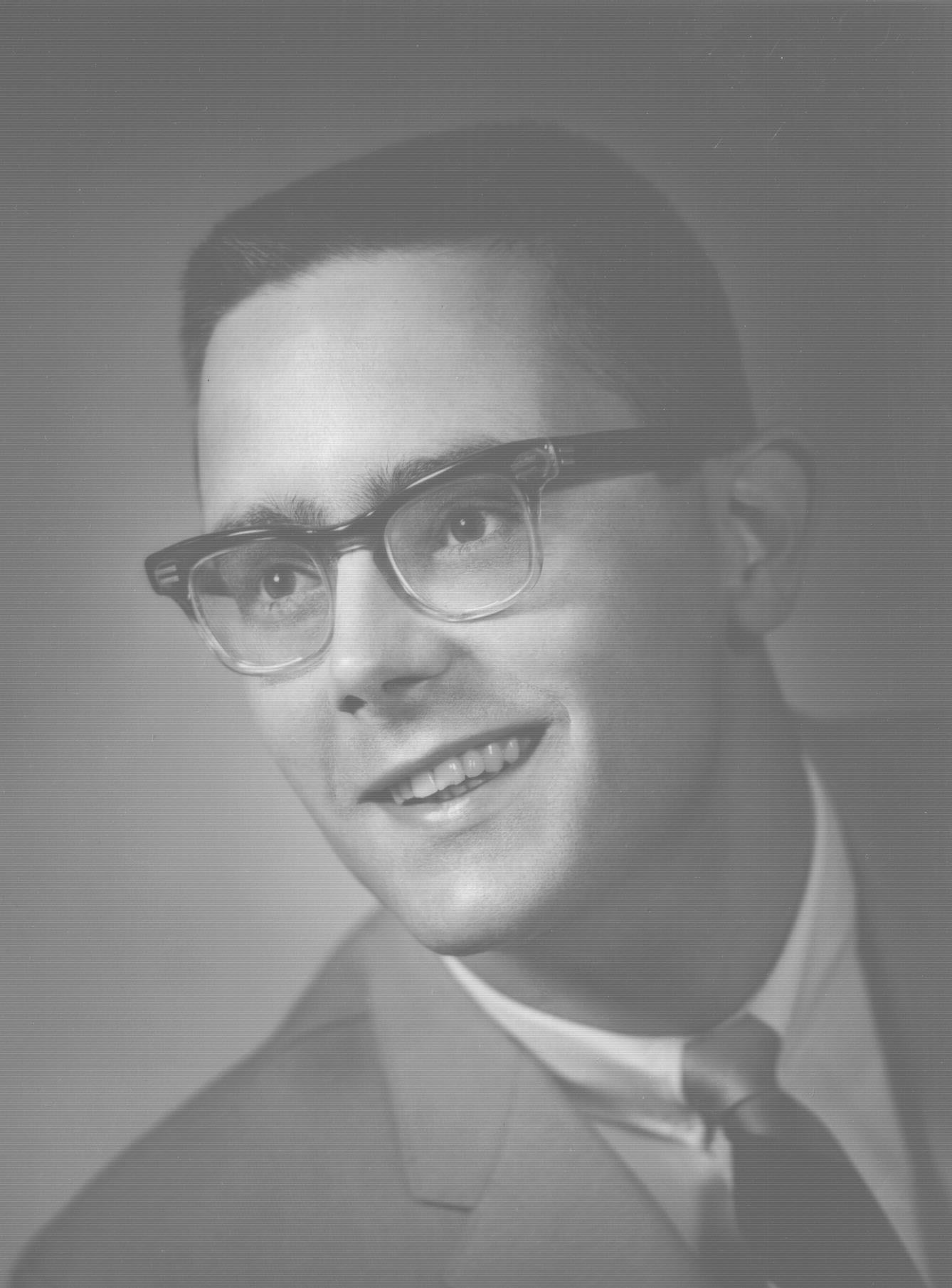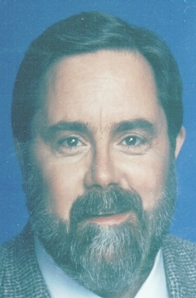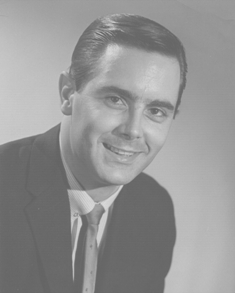 GS And so how long did you do the DJ thing?
JR Well I went from KASL-AM to Hot Springs, South Dakota, where I put a new station, KOBH-AM, on the air. In Rapid City, South Dakota, I put KIMM-AM, on the air. In short order, I moved to KALL-AM, in Salt Lake City, Utah, to jock and then to KTLN-AM, in Denver, Colorado.
Programming
While I was on-air at KTLN-AM, the number one station in Denver, KIMN-AM, offered me a job as programme director (PD). KTLN-AM refused to let me move to its main competitor, which was no surprise. The manger, of KIMN-AM, thought well of my work and recommended me to the president of ABC Radio.
ABC Radio hired me, as PD, for KQV-AM-AM, in Pittsburgh. I was 24 years old, with mostly small and medium-sized market radio experience; a former actor, a former steam engine greaser. Yet, there I was, in Pittsburgh, programming a monster major market radio station.
GS How was that transition for you after all that hopping around you did?
JR You get experience hopping around radio station. You brush elbows with others in the business. Radio was interesting back then. It was much difference from today.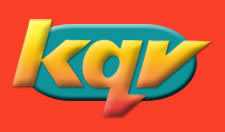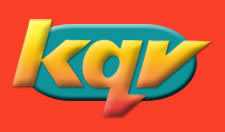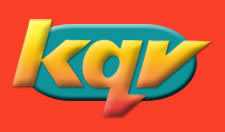 Top 40 was starting. KQV-AM-AM played popular music. We played popular music, all the time.
This was a new experience, of sorts, for me. I worked small market radio. I'd open the station, at 6 am, with polka music, such as Whoppy John Whilfahrt and Frankie Yankovic. An hour or so, I'd switch to the "Breakfast Club," which was mostly special songs, to commemorate a wedding anniversary or birthday. A 15-minute news block might follow. I might get an hour off, while the station ran a cooking show or the manager sat in for me. At 10 am, I start several hours of melodies or big band music, with hourly newscasts. At sunset, I closed down the station and went home.
I recall talking one manager, in a small radio market, into letting me play some of the new rock and roll. "Ok," he said, "but only between 4 pm and 4:30 pm, when the kids are getting out school.
"Let's call it 'Teen Time Tunes,'" he said, "and no [n-word] music." Those were his exact words. I said ok, and didn't play, if you will, any "Black" music. I recall playing Johnny Mathis, "It's not for me to Say," and the boss shooting into the studio to remind me that I wasn't to play any "Race" music.
GS He did that? I know the n-word once carried less baggage than it does now. Still, it seems barbarous.
JR Yes; it we called "Race" music. Yale "Jerry" Wexler, who just passed away, called it "Rhythm and Blues," to improve its acceptance. In the 1940s, Wexler was a writer for "Billboard Magazine." He found the word, "Race," a stumbling block when reporting on talent musicians, who happened to be Black. When he moved Atlantic Records, as head of Artist and Repertoire (A&R), Ahmet Ertegun a Turkish immigrant, who owned the label, with Herb Abramson, liked the more marketable term, Rhythm and Blues (R&B). The term, "Race Music" faded quickly.
Still, until the 1950s, recordings by Black artists, other than a few, say, Nat King Cole or maybe Ella Fitzgerald, got almost no radio airplay, nationally. It took Wexler, Ertegun and Abramson to change the name. They made stardom possible for Ray Charles, Aretha Franklin, Wilson Pickett and many others.
The first Black music, on stations that attracted White listeners, was on from tiny AM stations, in the major markets, such as New York or Los Angeles. The music often gave the smaller station, in a large market, an edge. Hunter Hancock and Huggie Boy, in Los Angeles, were playing R&B and White teenagers were listening. White teenagers, in Detroit, Cleveland and, maybe, Pittsburgh, were listening to R&B. Money trumps prejudice, often.
Top 40 probably did more to blur racial lines and ease prejudice, in the USA and the world, than anything else. Suddenly, music, considered n-music, by many, was all over the radio dial. Who demanded to hear the music, White, middle-class teenagers, likely scared more people than did the music.
GS Was KQV-AM-AM on the Top 40 and R&B bandwagon?
JR At KQV-AM-AM we played what was popular. There was much variety. We played White artists. We played Black artists. The Jimmy Dorsey Orchestra hit with "So Rare." KQV-AM-AM played it. Lawrence Welk had a big hit, "Calcutta." KQV-AM-AM played it. The Mormon Tabernacle Choir had a hit, of sorts, "The Battle Hymn of the Republic." KQV-AM-AM played it, too.
Bill Randle, at WERE-AM, in Cleveland, made "Battle Hymn" a hit. He was the most important (DJ, in the Midwest USA, at the time. If Randle played a record, it was a hit.
GS Your time as PD at WLS-AM, in Chicago, seems a notable highlight in your career. . Can you elaborate a little bit on how you ended at WLS-AM?
JR Well, I was at KQV-AM, in Pittsburgh. KDKA-AM was the giant station, in Pittsburgh, at the time. After KQV-AM hired me, we tied KDKA-AM, the ratings leader in Pittsburgh, for years. Eventually, we moved ahead of them for half the day. Not in the mornings, but from 2 pm until midnight, KQV-AM was on top.
Keep in mind, KQV-AM was a little, 5000 watt, directional radio station. The little station that could, you might call it. KQV-AM ran up against a giant 50,000 watt, non-directional station, KDKA-AM, which had television and Group W, that is, Westinghouse, to promote it.
KQV-AM beat KDKA-FM. The taller you stand, the harder you fall. Group W feel all over itself, scrambling; bringing in the big guns from New York City and Boston to know off upstart KQV-AM.
For that success, WFIL-AM invited me to be the first PD, of WFIL-AM, in Philadelphia. It was old line station, much as KQV-AM, that was going Top 40. It did, of course, made a big noise in Philadelphia.
When I gave notice, at KQV-AM, and said I was going to Philadelphia, the president of ABC Radio, in New York City, sent for me. He asked, "Wouldn't you rather go to Chicago?"
Preferring to stay in the mid-west, I went to WLS-AM, in Chicago. I bought some of the same music excitement that we created in Pittsburgh.
GS What moved you from being a DJ into being a PD?
JR It was a logical career next step in my career. Frankly, I don't know of any DJ who wouldn't want to be a programme director (PD). The PD is responsible for the on-air product of the station, 24 hours a day, 365 days a year. A DJ has a shift, of maybe 3 or 4 hours. It's far more important and calls for far more ability to show up for 24 hours, not a few hours. The responsibility increases many times over what it is for DJ.
GS I hadn't thought of it that way.
JR Yes; you listen to a station and you hear the personality of the PD, through the DJs and music.
GS I've heard that said, many times, and couldn't agree more. You started PDing at the Q, in Pittsburgh. We talked a bit about how you were successful the Q and it led to other successes. Can you elaborate on what made you and the Q successful?
JR About the time I started as PD, at KQV-AM, rock and roll was coming on strong. In the middle 1960s, the British invasion, mostly the "The Beatles," held sway. Before that, there was Elvis and a great many vocal groups. The point is that for a long while, there was much excitement in the music business.
This was also a time when radio seemed aware of the great advantage it had to capitalize on the new music and artists. Listeners heard the newest music, on radio, first, and wanted to know about the singer or group. The DJ filled the information gap, and made the music more exciting.
Radio, music and performers were allies. Some opportunists, in radio or music, took or used payola for advantage. Radio payola is offering or taking money or gifts to play a record. Some PDs took payola, most didn't. There was no need.
If a singer or group came by the station for an interview and cut a promotional spot, for the station or an announcer, that was plenty for us. The artists helped us. We helped the artists, by playing their records. It was a natural swap. There was no need to take money or gifts to play a record. If listeners wanted to hear a record, we played it.
When radio gives listeners what they want, music, news and personality, they listen. That was the basic strategy at the Q. Give listeners what they want, and make it easy for them to get what they want, when they want it.
GS What about WLS-AM, where you won several awards? It was a prestigious time for you and the station. What was your secret of success there? Was it the people, your policies or both?
JR In Pittsburgh all the parts fell into place, naturally or so it seems. While at the Q, I realized it's unusual to move from a DJ, in Denver, to PD, in a top ten market. At the time, Denver ranked about 28, among US radio markets. The leap is huge, even today.
The move, to Pittsburgh, came indirectly. Ken Palmer, owner of KIMN-AM, in Denver, asked I PD his station. I was working, as a DJ, at KTLN-AM, his competition. KTLN-AM wouldn't release me to PD the competition, obviously. Palmer recommended me to the president of ABC Radio.
GS Good move, by Palmer: if you can't PD his station, he finds a way to get a competitive DJ a better job, 2000 miles away.
JR ABC Radio saw fit to bring me to Pittsburgh, and KQV-AM. I immediately capitalized on music excitement. Many of the great stars, of the era, were touring and coming by the station. As I said, KQV-FM worked, as if charmed.
ABC Radio then asked me to work the same charm at wobbling WLS-AM, in Chicago. Take the Q philosophy and ingredients, jig a bit for Chicago, and see what happens. It worked.
Acts were touring for exposure in those days. The management investment, in new acts, went to touring. Frank Barcelona and Mike Martineau, at Premier Talent, set up a regional-based touring plan. First time around, the act worked almost free and met all the media; second time around was pay day.
I remember Ilene Burns, her husband owned Bang Records, coming to WLS-AM. The label had a new singer. He'd worked with "The Monkees," a bit. Ilene hoped WLS-AM would play his records. We listened and decided to play his records, right away. His name was Neil Diamond.
This was almost a daily event. Radio, performers and record labels working together to succeed. The result was exciting and varied.
GS At WLS-AM, you broke singers, such as Diamond, much as you broke "The Beatles" and "Rolling Stones," a few years earlier, at the Q?
JR Yes; when a record promoter came to WLS-AM, she or he brought acetate, an unreleased record. We'd listen to the record, and decide. Often, I'd say, "That's great; I'll put it on the air, today."
The promotion person immediately called the record company, He'd say, "Rush 10,000 or 100,000 singles to Chicago immediately, WLS-AM is going on it." That's what broke many records, out of Chicago, and caused the excitement.
In those days, the late 1960s, WLS-AM, covered the entire East Coast, from Labrador to Cuba. We'd had calls from Florida, Texas, all over America, Canada and the Caribbean. I'd say we had 3.5 to 4 million listeners every week, on WLS-AM. When we went on a record it made a huge difference, and making a singer or group known to the public.
GS Was Larry "SuperJock" Lujack at WLS-FM, when you arrived?
JR Music excitement was happening, at WLS-AM. I largely benefited from it, but Larry Lujack (Larry Blankenberg) was the single most important DJ, on WLS-AM. He arrived a few weeks before me and getting used to the station, when I came aboard.
I recognized, almost immediately, his singular on-air ability. I encouraged him to capitalize, on his sarcastic shtick. He had daily bits, such as the "Klunk Letter of the Day," "Animal Stories," which he did with Tommy Edwards" and "Cheap Trashy Show Biz."
Lujack was first shock jock. In those days, he was controversial. Yet, he never offended anyone. There was never an FCC complaint against Lujack.
Driving from the Q, for my first day at WLS-AM, in Chicago, I listened to Lujack. He is telling his listeners a new PD is coming to WLS-AM, from Pittsburgh, and says, "That should tell you something right there." Pittsburgh was the armpit of the world.
GS Hilarious; I can hear him doing it. Few PDs would tolerate such comments.
JR I counted on his act, at WLS-AM. I said, to Lujack, "That's marvelous, that's fantastic." Well, there were some employers who would have thought his comment was a put down. I recognized, early on in life, that most, of us, question our bosses. The fact Lujack made light, of me, his boss, on air, was great. Listeners related to his comment. I invited his comments. I thought him the best I'd heard. It worked for him; made him know for his personality.
To this day, Lujack remains known for that personality shtick. Rush Limbaugh, known as Jeff Christy in those days, listened and often tried to copy Lujack. Dave Letterman was a big fan, of Lujack, too; you can hear "Lar" in Letterman, without much effort.
GS Yes; many people who heard Lujack recognize the influence on Letterman.
JR Lujack was a huge advantage. I put him in afternoon drive-time (PM Drive). I nurtured and fed him, everything I possibly could. To this day we are still close friends. We talk probably every other week 40 years later. He's a marvelous talent; one of the great talents I've known. Lujack, who took his on-air last name from his football hero, Johnny Lujack, quarterbacked the success WLS-AM.
GS As I recall, the WLS-AM on-air line up had much variety.
JR We had Art Roberts, too. He was at WLS-AM when I arrived. Art had a unique style. Each great DJ has an idiosyncratic style. Roberts was different from Lujack. This is what I wanted, variety in music, DJs and so on.
GS Roberts to Lujack is a huge difference.
JR Variety gave WLS-AM huge ratings and much success. When the public tuned in, they immediately identified with the sound of the DJ. When you hear an old Neil Diamond record, you still know it's him and you hear him across time.
GS You are right.
JR The same was true of DJs. I think one of the greatest DJs, who worked in Chicago and left WLS-FM before I got there, was Dick Biondi. He's still, in Chicago, on the radio. Biondi's a unique talent.
I don't know how he sounds, today, but I can tell you, that as a young DJ, myself?, the early 60s I listened to Dick Biondi, at night. I worked Denver and I listened to him, on radio in Chicago. I marveled at him.
Dan McKinnen, on KIOA-AM, in Des Moines, Iowa, was a great on air performer, too.
There were guys you listened to and you think, "Oh my gawd. What great talents?" Lujack was one of those. Art Roberts was another. Kris Eric Stevens did that at WLS-FM; he had his own style.
We had a sound that belonged to WLS-FM. Our sound, our variety, made WLS-AM successful. It was one of the top rated stations in the nation, and in Chicago. During the period, when WGN-AM had the Chicago Cubs in the play-offs going into the World Series, WLS-AM continued to beat WGN in the ratings.
GS That's something. You moved to WCFL-AM.
JR First, I left WLS-AM and went Los Angeles to head the Drake-Chenault radio syndication company. Bill Drake was the man behind the RKO General stations. The RKO radio stations included KHJ-AM, in Los Angeles, and RKO-AM, on Boston, among others. RKO was a powerhouse radio group.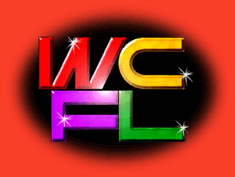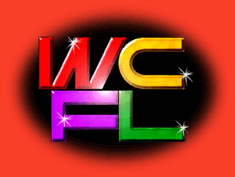 After a while, at Drake-Chenault, WCFL-AM called me. Would I like to consult the station? At the time, WLS and WCFL-AM were in a heated battle for ratings. I took the offer. I returned to Chicago. Within 24 hours, of arriving, at WCFL-AM, I hired Larry Lujack away from WLS-AM.
GS That was some move.
JR Lujack immediately put WCFL-AM on top. We looked for a new way to call the station. Instead of calling it plain WCFL-AM, we wanted something snazzier. At WLS-AM, Lujack used the adjective, "SuperJock." WCFL-AM now had Lujack, why not use his adjective. WCFL-AM became "SuperCFL," which listeners loved. The moniker embedded the station in the minds of listeners.
GS Short, snappy and catchy: the simple approach always wins.
JR Seems so, but we needed the variety, in music and DJs, to back up the one-liner. Lujack, again at quarterback, made WCFL-AM attractive to other DJs; I got a ton of audition tapes, air checks, every week. We worked up the music much the same way as at WLS-FM.
GS Did you leave Drake-Chenault for WCFL-AM or was consulting a sideline?
JR Frankly, I left Drake because I had so many calls from, so many stations, including WCFL-AM, asking me to consult. After I left Drake, in the 70s, I had up to 30 stations, clients, nationally. I was responsible for programming or advising these stations. When you have 30 stations nationally, each one in the top three stations, in their market, and you decide to play a record, it's an immediate national hit.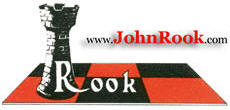 GS So, that is where John Rook & Associates came from?
JR Yes; you've seen my logo, the piece and chessboard. The design idea came from a convict, in the Colorado State Penitentiary. Looking back, the design is a natural. My work was tactics: what music to play, what promotions to run and what DJs to hire. Chess is the strategy game. My name is a chess piece. It all came together in the mind of a convict. I think there's irony in how that worked out. I still use the design.
GS How did you manage to programme or advise 30 stations at the same time?
JR I had some PDs working for me. They visited client stations, helping local PDs. Frankly, most of the success came from the local PD. I was lucky enough to have known, spent time with,
I was luck and found good people, both for my consulting firm and to fill slots at client stations. Overtime, I grew into a good judge of character and people. I surrounded myself with people who understood, right away, what I talked about. When I gave them, the local PD, directions, it was easy for them to instill the thought that I had on the air.
GS Did you work in any stations in LA during this time or before this time?
JR No; I consulted from Los Angeles. I added KFI-AM to my clients. KFI-AM was a talk station, an old-line Dodger baseball talk station. It was billing about $600,000 a year, and in deep trouble. Cox Communications owned the stations.
KFI-AM hired me to improve ratings and revenues. Within one year we had knocked off KHJ-AM, a pop music or Top 40 station, in Los Angeles for years. We forced KHJ-AM to try something called, "car radio." Not long after, KHJ-AM tried "country radio," which didn't work either.
KFI-AM kept us around for seven years. Together, we had great success. The station found much success playing the hits. The station broke many singers and groups, during those years.
Luckily, we were there during the disco craze of the 70's. KFI-AM took advantage of music excitement! It was the station that created Donna Summer and other artists, who were playing that type of music.
GS Another major accomplishment, I'd say.
JR The resurgence, of the "Bee Gees," as a disco and pop success was largely because of KFI-AM. The station played their music and was up front with their music. KFI-AM had world exclusives on new Bee Gees music, as we did with Donna Summer and other artists.
I had old friends, who ran the record companies headquartered in Los Angeles. They knew my skills. They knew how I'd willingly offer exposure to new artists.
At KFI-AM, we worked closely with the labels. When they had a great artist or had somebody great that they were excited about they'd come to me with it. I listened to it, and if I liked it, I put it on the air the same day, so KFI-AM became a major station in Los Angeles, the top rated music station.
GS Did you consult or PD KABC-AM, in Los Angeles, too?
JR That was a few years later. I was living in northern Idaho, when KABC-AM asked me to come aboard. At first, I declined, but when the asking won't stop, I agreed to come back to LA, to listen, but no more.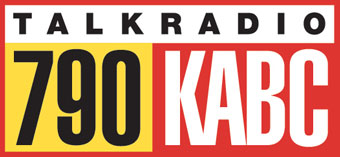 KABC-AM was the first all talk radio station in the USA. It was huge in southern California, by far the top station in the region for two reasons: talk and Dodger baseball. KABC-AM stole baseball from KFI-AM. Once I started to listen, to the station, I signed on as consulting PD.
PDing is PDing, all music, all talk or all sports, it doesn't matter, the strategy is much the same. If a station plays music, records are about three and one-half minutes long. If a station is talk, each phone call last about three or four minutes, on average.
I'd ask the talkers, at KABC-AM, "Are you playing the hits?" At first, they'd look at me funny. "We don't play the hits," they'd say. "We take phone calls from listeners." Then I reminded them, hits at KABC-AM were the hot topics among callers. Playing the hits, on an all-talk station, is working the topics callers and listeners to hear.
If we weren't talking about what listeners wanted to know about, KABC-AM was not playing the hits. When talk radio plays the hits, the focus is on what's important to listeners and callers. Today, for example, I'd expect the economy, job security, gas prices energy and the election and, maybe, the greening of American to be the top hits on an all-talk station.
It seems those are the issues that take a large place on my playlist, if I were doing talk radio in Los Angeles or any market. There's probably a Top 10 of issues, a Top 20, maybe. Play the Top 10 or Top 20 issues, you can't go wrong. Explore and look for issues that maybe are not getting exposure today. Do the same for music.
GS It's common sense.
JR It's so simple, so simple. There's no genius about it at all.
GS The genius, always, is putting common sense to work.
GS Who influenced you, your work as a PD?
JR There are two, radically different PDs, who influenced my work: Chuck Blore and Bill Drake. Blore was the great, creative PD, the late 1950s. He made KFWB-AM, in Los Angeles, maybe the top stations of all-time. Under Blore, KFWB-AM had more listeners than all other stations in Los Angeles combined.
He invented great on air talent. He had a knack for staffing his station, with on air talent who were exception, but all sounded different. He hired Bill Balance, for KFWB-AM, and other DJs, who became legends, worked KFWB-FM. Most important, Blore taught me to take the blinders off. This is the essence of creativity: openness.
The other major influence, on my career as a PD, was Bill Drake. He made the RKO group stations unbelievably successful, and kept the entertainment value. The Drake Format was tight, there wasn't much wobble room, but the best DJs made it work. On air, at KHJ-AM, were Robert W. Morgan, "Humble Harv," Charlie Tuna, the "Real" Don Steele. Different DJs making a tight format work.
At KHJ-AM, Drake took the clutter off the air. He never allowed sales to run his radio stations. He was on top of all the new music. He had a great music director, Betty Brennemen. Betty and Bill spotted the hits, and made the hits, for America, probably more than did any one radio station.
Bill Drake and Chuck Blore, you put them together, different programmers, but my god what they taught me. Those are the most influential programmers and radio people that I know.
Deregulation in the 1990s
JR Today, younger PDs are under the thumb of sales. Deregulation, by the FCC, took PDs and other creative roles out of the equation. Sales, accounting and finance now rule radio.
Foxes are running the hen house, now. Sales, accounting and finance know nothing about programming. They never did.
We never paid attention to anyone from sales, for example. Their ideas might drive sales up, but seldom had any long-term worth. PDs focus on the long-haul: who and how many listeners can they attract and hold this time next year. Salespeople were good at sales, but horrible at programming, which wasn't their expertise.
Selling isn't my expertise. I programme. Today, I'd be out of work, quickly. You don't know the PDs, today. Many general managers (GM) brainwash PDs to think their job is to kiss the ring of the GM, who came out of sales. To some extent, PDs, today, are clerks.
That was not the case in the days of radio in the 1960s and 1970s. The GM and station owners once hired great PDs and said, "For gawd's, sake get in here and make us number one."
That's what we did, took the station to the top of pile. Nowadays they don't do that. A group owner has so many stations under its direction it doesn't have enough time to cultivate any one station, and make it great. Owners and GMs don't think like they used to. They wear blinders and new close worn by the King are high fashion.
GS It's all about a quick buck using a cookie-cutter.
JR Exactly and, again, it's managerial, not creative. Owners and GMs transformed the business into a boring, boring for PDs. They did it by exploitation. I know of at least four or five PDs, at major stations, scared to death about losing their job for speaking up. If a PD questions the GM or has an idea the GM doesn't like, she or he is likely out of a job.
GS It seems similar to working an all-night gas station.
JR In my day, no manager would walk in and try to give the PD or DJs, for that matter, orders. His job was managing the station. My job, as PD, was to find great on air talent and music. I didn't go on the air, and try to be a great on air talent.
Same idea works for managers. They were good at managing, but didn't have to know anything about programming, other than how to hire a great PD. As PD, I knew how to hire and develop talent.
When the FCC deregulated radio, financiers rushed into to buy all the stations they could. The brick and mortar, the buildings or equipment, and, to some extent, the licence have asset value. This fact the financiers and accountants understood. Giant radio companies emerged. Clear Channel owned 1400 stations, at one time.
If you ignore programming, radio stations are real estate. A radio station, from this view, is the same as an apartment or office building. Listeners are the same as tenants. An agent hustles tenants. Radio salespeople hustle advertisers.
The financiers paid huge dollar amounts for radio stations. They wanted to own the market. These huge companies open six or seven stations in a market.
Besides dropping content, the financiers control the costs of buying radio time, in any market. They fix the prices, although without common consultation. The government does nothing about it, either.
In Los Angeles, for example, radio revenues top a billion dollars a year. Yet, listening levels remain the same. Many stations, owned by big radio companies, have fewer listeners, today, than twenty years ago, but much larger revenue. Fewer people listening, today, but advertisers pay a dramatically higher cost for a thousand listeners (CPM).
The financiers get away with it because of the federal government. It's just outrageous what happened. They say, "Why are you against deregulation?"
I have discovered and it's my understanding, any time anyone can overreach, he'll do it. Any time he's allowed to speed a little bit faster than the speed limit tells him, he'll do it. Any time he can find a way to grab more dollars, he'll do it. That's exactly the problem.
The same is true with the regulatory agencies. They are held back by Congress. Lobbyists work their magic, and Congress does nothing.
GS The decline of content seems an insult to listeners.
JR The suits ignored programming. Radio content collapsed. Not many noticed for a simple reason, listeners need what radio offers as tenants need a place to live. Time, weather and traffic are needs, today. Radio delivers this content best. Listeners get what they need, from radio, and turn it off.
In the middle 1990s, when deregulation hit, owners and GMs would say to me, "John there is no FCC. Where the hell do you think you're living?" They were right. PDs were children of the FCC.
Owners and GMs allowed shock jocks. They allowed language, on the air, which has no place on the air. The only reasoning, for such moves, was the inexpensive, the cheap, attention it provided.
They allowed salespeople to take over. A salesperson, in any business, will sell to the devil. All he or she cares about is a buck in their pocket, today. That may be a bit strong, but it makes the point.
Unfortunately, news owners, with new ways, got us into the shock jock era. This problem firmly rests on the shoulders of sales. Essentially, salespeople don't know how to programme. Attention equates with creativity, for salespeople. Shock jocks get much attention. Sales are thus happy.
Take Howard Stern, for example. Look at how many millions of dollars in fines he collected, while he was on terrestrial radio. A huge company, with hundreds of stations, can absorb the fines. A small station, which bought the syndicated version of Stern, couldn't afford its share of the fines. What does the small station do? Go out of business? Sell out to the huge radio company?
GS Why wouldn't we listen to Karl Marx?
Shock Jocks
JR Several years ago, Viacom pushed Mel Karmazan out. He was president of its radio division. Why did Viacom buy out Karmazan? The FCC signalled there was too much shock jock content on radio. Its fines did nothing to cut the antics of Stern and those who copied him. Circumstances called for more serious steps to reign in the shock jocks.
Karmazan profited from Stern and other shock jocks. The FCC implied it might suspend licences. Viacom assets were on the line. Sumner Redstone, head of Viacom, said, "We can't put up with this, we're going to start losing radio stations ... the FCC is going to close us down if we're not careful."
Karmazan left the building. Where did he go? Over to satellite radio where he can do what he wants: no control. Karmazan is a brilliant man. I don't agree with what he did; what he allowed, what he nurtured, but, frankly, he has the balls, if you will, that many of them today don't. Like it or not, he did profit from content.
Rush Limbaugh
GS How about looking back a little bit? You mentioned Rush Limbaugh, in passing. Do you know him, well? Did you work with him?
JR I never met Rush Limbaugh. He knows me. I know him.
I know him from time I was PD at WLS-AM. He called me one day. He used the name, Jeff Christy, at the time. He worked at WIXY-AM, a small station, not far from Pittsburgh, PA.
He wanted to know if I wanted to bring him to WLS-AM. I told him I'd like to hear a tape, which was standard. You send a tape, if we like what we hear, we call you.
Limbaugh starts to tell me he can outdo Lujack. I said, "You're just a little bit too sure of yourself." Larry Lujack was number one in the market, and a huge on air talent.
I said, again, "Send me a tape." He did. I listened. I thought I wouldn't hire him. He didn't have any genuine talent.
Limbaugh calls me. He asks what I thought. I told him. Guess my comments irritated him. He told me, again, how he could outdo Larry Lujack.
I never paid any attention to the incident, until many years later. I was programming KABC-AM. Someone mentioned he was on air, doing talk, in Sacramento, CA. I listened to a tape. I said, "This guy's very good as a talk show host", and I wanted to bring him to KABC. Unfortunately, George Green, the president of KABC-AM, at the time, didn't agree. He wouldn't allow me to bring Limbaugh to KABC-AM, but he wound up on KFI-AM.
I didn't know anything. I didn't realize Limbaugh was Jeff Christy, until years later. He talked, on the air, one day, about his run-in with John Rook. Then I said, "Oh yeah, now I remember him."

WABC Announcer's Strike
GS Wow; a little more history might be good. What about the announcer strike and what happened?
JR When I was about to leave KQV-AM, in Pittsburgh, for WFIL-AM, in Philadelphia, ABC Radio asked me to PD at WLS-AM, in Chicago. In one move, I went, in order, from a top ten market, to a top five market, to the number three radio market in the USA. As I'm readying the move from Pittsburgh to Chicago, I get a call from Rick Sklar, PD at WABC-AM, in New York City.
Sklar was a good friend, and a congratulatory call expected. Instead of congratulations, Sklar says, "We need you in New York on the air in WABC." I said, "What for?" Sklar says, "The jocks are going on strike, here."
I flew to New York City. I did both morning and afternoon drive, during the strike of 1967, at WABC. I replaced Dan Ingram, in the afternoon, and Herb Oscar Anderson, in the morning.
My PD experience came into play, at WABC-AM. To ease the double shifting, I suggested, to Sklar, we play two or three records in a row. "Let's just play a lot of music," I said. Usually, a DJ at WABC-AM played a record, talked, played another record and talked.
The practical approach, of more music, rattled WMCA-AM, the main competition, of WABC-AM, in the Top 40 niche. The idea took, though. Not long after the strike, WABC-AM used "Much More Music" as its slogan.
GS As you keep saying, success came naturally for you.
JR I used the name, Johnny Rowe, which I'd also used in Denver, on WABC-AM. At WLS-AM, I had to do an air shift before I took over as PD. If you don't know the steps, you can't climb the stairs. I was a DJ, but it wasn't my niche. My love and appreciation of radio came from directing, PDing, and directing great on air talent, such as Lujack and Art Roberts.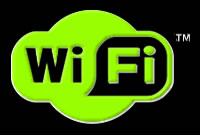 WiFi Radio
GS Although WiFi radio is common elsewhere, it seems about ready to break, in the USA. You are an ardent support of WiFi radio. What's the idea behind WiFi radio? Why it a good fit? Why does WiFi make sense?
JR Mostly, it expands the variety of readily available radio. I live, on a ranch, in northern Idaho. The nearest larger radio market is Spokane, WA, which has about 15 stations. (Click here for details on new WiFi radios.)
Terrestrial radio limits listener choice. For satellite radio, you must pay for variety. WiFi offers anyone an almost infinite choice of radio stations.
Every night, I listen to Charlie Jones, on KRLD-AM, in Dallas; he does a midnight to 3 am, Dallas time, talk show. I also listen to Rollye James and Lars Larson, who don't have terrestrial coverage in my home area.
In the afternoon, I usually listen to Tom Leykis, on KLSX-AM, in Los Angeles; I think he's hilarious. Sometimes, I listen to Adam Corrola, who does mornings on KLSX-AM. I love country music and listen to WSM-AM, in Nashville. This is just a sampling of what WiFi radio offers.
WiFi costs nothing. You just turn it on. You pick a station. You listen. I hear all the top AM stations, such as KDKA, in Pittsburgh; WCBS-AM, in New York City; KNX-AM, in Los Angeles; WBBM-AM and WGN-AM, in Chicago, and WRKO-AM, in Boston. The same is true for FM stations; the British Broadcasting Corporation (BBC) and not only its International Service; stations in Australia, Europe and all over the world.
WiFi is going to hit big. It's starting. You'll see, when Chrysler Motors announcers all of their cars have available WiFi radio, where listening is going. Free, unlimited radio choice, in your 2009 car. What an idea!
Several of the big radio companies are quivering, already. I've seen memos from their management, to their managers, telling of their fear for WiFi. They are doing their best to hold it back. They don't want WiFi success, but you can't stop progress. You can't stop the Internet. You can't stop emails.
We are moving forward, fast. What's holding us back is the radio companies, which have too much to lose and not much to gain. The radio oligopolies slip into the past. The brick and mortar, loved by the financiers, will turn more profits in the form of condos.
It's just the way it is.
Radio Today
GS What do you think of some of the latest trends over the past 10 years or so; Jack FM and other directions that radio is going.
JR I think they speak for themselves. There is only one Jack station left.
GS Is that right?
JR There is only one Jack format, on air. The rest fell by the wayside and abandoned. KCBS-FM, in Los Angeles, continues to be a jack station. CBS Radio threw the rest of them away, and went back to oldie programming.
You can't play new music, even the most current music, without someone relay information about it; someone to tell the audience what it what's what and who's doing it. Playing new music, playing the hits of the day, is telling people about it. That's the excitement: who's doing what. Audiences don't know; they haven't heard it before. That's the reason Jack folded.
All radio needs DJs. Jack had one voice. It was a programming disaster. In Los Angeles, last time I saw the ratings, KCBS-FM was number 20. The twentieth position in Los Angeles is weak.
GS I would think so.
JR Jack is a joke. Now, that doesn't mean playing familiar music, without DJs, is a problem. Once a listener has heard a song, they are familiar with it. The song becomes hip to you. Yu like hearing it again, and most people know who's performing it.
Jock-less formats probably are not a problem. In the past, some of the most successful music stations were the Schulke stations. Most people know the format as background or elevator music. You still hear versions of the format in some stores, elevators and so
on. That format used everything familiar, and no DJs. You didn't have to tell listener what they were hearing, they already knew. There was no problem, and it worked.
Jack plays new music or current hits, mostly, and all rock, every record is a rock record. You'll never hear a ballad on KCBS-FM, in LA. Sometimes, I listen to it here from my home, in Idaho. Just the other day I was listening to it because I have WiFi radio, which allows me to listen to up to 12,000 stations in America, not counting all over the world.�
You turn on KCBS-FM, the Jack station, if you will, and you hear record after record after record. Every record sounds like the one before. There's no variety.
That's one of the biggest downfalls of radio programming, today. You have to have a variety, and have to understand there are ups and downs. There have to be some magnets, there have to be something that stands out and people go "Oh! What's that?" One of the most important goals is to gather a person's ear when they are listening to the radio. Paul Harvey has done it for years.
Paul Harvey does it, pausing. A little pause, here or there can create more attention than noise. That's called variety. You don't have to jabber and go a million miles an hour.
Yes; some had success speeding along, but not many. Youth, today, might be able to keep track of and understand it. Large portions of the radio audience, especially the older demographics, can't keep up with it. Yet, that's not a problem. Radio management doesn't think the older demographic exists or advertiser have any interest in it.
I am one of those older demographics, and the current state of radio doesn't bother me a great deal. I have my own music. I listen to it all the time. When driving in my car I have my CD player loaded, with all my favourites. I think that soon, most of my favourites will stream off the Internet. Even the Hit Parade Hall of Fame is in negotiations right now to present the music of the Hit Parade Hall of Fame on the radio, and no one's fighting it. When is the last time you heard a Carpenter's record?
GS Oh gee, I couldn't tell you.
JR When's the last time you heard Johnny Mathis? How about Frank Sinatra? How about Tony Bennett?
GS Forever.
JR See now you understand! Those were giant names; giant recording artists. If it wasn't someone in the last six years or seven years or someone who recently had a hit record, you don't hear it, on radio, today.
Well that's the problem with radio. Not just radio, but the industry as a whole, even the record business. They've lost track of what most people want to hear. They lost track of variety.
GS What do you think about some of the newer technologies such as SIRIUS and XM radio?
JR SIRIUS and XM will be lucky if either us on air in 5 years. Neither has made a nickel. Eventually WiFi is going to oust SIRIUS and XM. There is no doubt about it. For the next model year, all new Chrysler cars have WiFi radios. Why would anyone pay to pick-up or listen to an XM or SIRIUS station when you can get WiFi free?
GS That's a good point.
JR I mean it's absurd. Mel Karmazin, who owns and runs SIRIUS, is no dummy. Putting together SIRIUS and XM had to come. I suspect the time has come and gone for satellite radio. Two such services make no sense and no money, no how.
Karmazin is looking at far more than simple audio delivery. He's looking at video and all types of other ways of delivery content. You are going to see starting next week or next month, at the latest, he's already announced major cuts in personnel and executives as well as programming. There merger of SIRIUS and X allows him to make the cuts.
WiFi is the future and MaxFi is going to be even bigger than WiFi. It's all coming together, and that's where it's at. Someone got a hold of me, last week, to ask if I could find someone to introduce his idea to XM and SIRIUS. He needed someone with clout, to help sell his novel idea. He didn't have a clue about WiFi, I had to explain it, and he's in radio.
Why would you pay for content you get free? Why would you position a little dish, in a south-facing window, aimed at a certain satellite, to pick-up something? WiFi delivers content without wires or dishes and largely without cost.
They gave me free receivers and free subscriptions to those satellites. For six months I listened. I didn't hear a great deal more than you don't hear on terrestrial radio. I switched to WiFi. There is just a world of difference in the variety and the programming that you could hear on WiFi.
GS SIRIUS is packaged with satellite TV programming, now.
JR Ten years ago, I wrote a piece predicting every home would have an entertainment bar, in a room. That's were most family members would congregate. On that entertainment bar, there would be a large wall screen where you could watch content delivered over the Internet. Y could watch movies, listen to AM or FM radio or hook up your iPod. Everything will be in that entertainment bar. I imagined smaller versions, of the main bar, in the other rooms of the house.
That's where the future is. It's not just having television. I live in a remote area, on a ranch in northern Idaho. I watch television regularly from New York, Los Angeles, and Chicago, all off satellite. I listen to radio from across the country. I have recorded music from the past as well as the current. That's the future, that's where it's at.
The FCC
GS Changing the subject, a bit. Can you tell us a little about your nomination for the Federal Communications Commission (FCC)? That must have been an interesting experience.
JR I'm so glad that I didn't get it! Senator Paul Laxalt, from Nevada, one of the closest advisers of President Ronald Reagan, made the first contact. I never met Paul Laxalt. I was so surprised several people in broadcasting recommended me, to him. The idea was to put forward my name as an FCC Commissioner. I assume it was because I knew large market radio, small market radio as an owner, programming and versed in radio as a whole. The FCC rarely had a Commissioner who had any working experience in radio. It's always been lawyers.
I got a call from Laxalt. Was I interested in being an FCC Commissioner? There were three openings, at the FCC, and Ronald Reagan was starting seek nominees in those areas.
I thought about it. I thought I possibly could do it. I said yes.
On invitation, I fly to Washington, DC, twice. I met with Howard Baker, who was Reagan's Chief of Staff. I had met Reagan earlier, in California, when I leased the home of his Lieutenant-Governor, Ed Reinecke.
Ed introduced me to Reagan. Reinecke left some furniture and belongings, in the house. One day he came by to pick up his belongings. Reagan was in the car and I met him. When the FCC job was on the table, I, again, met the President, briefly, at the White House.
Reagan did not get to put forward anyone. At the time [the USA was] at a loggerhead, trying to battle the Sandinistas in Central America. The President found ways to fund the battle, down there, which Congress didn't approve. �Therefore, Congress held him back from any appointments for about maybe the last year and a half of his presidency.
I was on the shortlist, one of the nominees the White House wanted to put forward, but [President Reagan] never had a chance to put me forward. I recall flying home, from Washington, DC, I was so glad it didn't work out. First, the job paid $77,000 a year and would cost about $150,000 to live in Washington, DC. At that, it would be on a pull-down bed in the middle of a neighbourhood you wouldn't want to be in, with rats running through the house. I thought, "Oh, I don't want this". I was glad I put forward for the FCC.
The meeting of the other Presidents – Ronald Reagan, Richard Nixon, John F. Kennedy, and Gerald Ford – happened, without planning. How did I meet Burt Lancaster? How did I meet Elvis? How did I know the Beatles? How did I know the Rolling Stones? How did I know any of these people? Sometimes I think, "Wow, this happened to Johnny Rook from Chadron, Nebraska?"
GS You were just in the right place at the right time.
JR You started your interview by saying I had a full life, and I have. It's all the people I've known and how I met them. My first contact, with Rush Limbaugh, was when he was Jeff Christy, a DJ, who wanted a job. I wouldn't hire him. There are all kinds of people like that you run into over the years, and it's been interesting. There is little of what I didn't get to experience first-hand. It's just been a great life!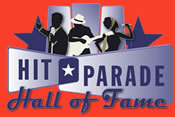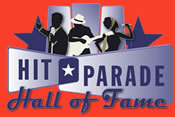 Hit Parade Hall of Fame
GS Before I let you go, can we talk, a bit, about the "Hit Parade Hall of Fame"?
JR Yes; I think it's largely unknown how big a radio played in moving America past racism. How radio helped ease the hostile lines that existed. Much information is lacking or not reported about the music business. A couple of years ago, I decided to set up the "Hit Parade Hall of Fame." The idea is to let everyone know the important role radio played in shaping America.
The site was a strong, immediate success. If you go to Hit Parade Hall of Fame on-line, you'll see all about it. The Hall pays homage to all sorts of artists; everyone's biography is on the site. I put it altogether. The hall has an elite selection committee. All kinds of new and exciting events are coming from setting up the Hit Parade Hall of Fame.
You know Bill Drake is on the board? I don't know if you are familiar with Drake or even know about format he created. George Wilson, one of the great programmers in radio, is one the board. Pat O'Day, too, record producers and so many great people are on the selection committee. The Hit Parade Hall of Fame includes at least one person from every part of the music business.
GS That's an accomplishment.
JR The shame, today, is that this accomplishment goes unnoticed. In radio, today, terrestrial radio, no one uses the word "oldies." Today, programmers think, "Oh gawd we can't call something oldies; that would make people think we're old." By old, they mean unimportant. "Heaven forbid," they say, "how can we acknowledge anyone over the age of 50 or anybody under the age of 18?" They don't. They program to a narrow sliver, of the population. It is unfortunate most of the artists inducted, into the Hit Parade Hall of Fame, are unknown, today.
GS Once everyone was humming their music.
JR It's shocking there is no tribute place or hall of fame for them. The Hit Parade Hall of Fame erases music lines. If you've had two top 10 hits, in your career, you are eligible for induction into the Hit Parade Hall of Fame. From there it's listeners, visitors to the website, who can then vote on induction. Everyone gets one vote for each e-mail address. We've had over 100,000 votes in two years.
There are all kinds of exciting new events for the Hit Parade Hall of Fame. It's my new baby, and something that I concentrate on the most. To me, it's radio history.
Early next year, 2009, I expect the Hit Parade Hall of Fame will feature a full-streaming radio station. Only music qualified for induction is eligible for airing. All the music comes from 1950 through 1985.
By 1950, local radio used more recorded music. Network radio shows were quickly moving on to television. The DJ grew in importance.
Before 1950, the American Federation of Musicians (AFM) ensured you heard mostly live music, on radio. James C. Petrillo headed the AFM. He worked hard and effectively for his members. He negotiated contracts ensuring radio stations used live orchestras. A small station might use a DJ to play records because it was inconsequential. A large station might have the cash flow to cut a deal, with the AFM.
By 1950, radio was nearing rigor mortis. The AFM demanded jobs for its members, but there was no money in radio. Eventually, the AMF relented, shifting its attention to television. The DJ resurrected radio, starting about 1950.
The coming of 78 RPM records and the 45 RPM single gave DJs an infinite variety, of music, to play and chose from. The Top 40 format made the DJ indispensable. A whole new world emerged. Radio and the record business thrived.
That's where we agreed the new music world started, 1950, the era of Patti Page and Frank Sinatra, Tony Bennett, Andy Williams and so on. Each of these singers is either in the Hit Parade Hall of Fame or about to enter. The idea, by the way, came from Pat Boone.
Boone is an old friend, and wonderful guy. He first made me aware, about three years ago, that he was not in the Rock and Roll Hall of Fame. What a shock.
One of my closest friends was Eddie Cochran. He's in the Rock and Roll Hall of Fame. I had met many the stars, of that era, through Eddie. Paul Anka is another old friend from that era, but is in no hall of fame, either; neither is Pat Boone, Chubby Checker or Connie Francis. It goes on and on. How could the man, Checker, who invented the twist, the number on one record for twice in two years, not be in a hall of fame?
GS That's a huge surprise to me.
JR Well, there was a rant about the Rock and Roll Hall of Fame, in the last two or three years. Magazines have run it. Most people in the business know all about what's happening in the Rock and Roll Hall of Fame.
The Rock and Roll Hall of Fame involves a close-knit group of people. These men and women decide who enters the Rock and Roll Hall of Fame. These people are the best supporters of the Hit Parade Hall of Fame: they push more people to us than any other source.
GS Thank you.
Click here for a list of all Grub Street Interviews.
Interview edited and condensed for publication.