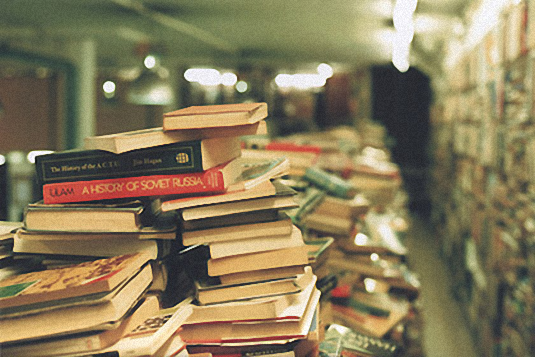 I love to choose books at the library. Sometimes it gets me in trouble, as I end up taking home books that I have only the slimmest intention of reading. For instance, just before our library closed for the pandemic, I came home with a copy of The Senior's Guide to Garden Gnomes: updated and with a new foreword by Norbert Jugworthy.
A tsundoku sensi is what I am.
The Guide sat unopened until it was unceremoniously sent back to the library. A wiser man than me would have decided it was unnecessary to bring it home in the first place. I should have left it at the library for another unsuspecting lender.
Because of my less than rigorous choice criteria, I find I read, cover to cover, only roughly half of the books that pass through my hand. I find roughly half of those books were memorable reads. My or Book Reading Batting Average (BRBA) therefore stands at a miserable .250, not enough to keep me in the major leagues.
When the pandemic stuck and the library shuttered its doors, I had no time to stock up, Local bookstores were closing as well. I was going to have to look to other people to provide me with my reading material.
Either that or reread from my personal inventory. But Winnie the Pooh didn't appeal to me as proper COVID-19 era reading material. Neither did The Senior's Guide to Garden Gnomes.
Thus, I followed the borrow-from-others technique and to my pleasant surprise have had four books passed on to me and had a four-in-a -row streak of exceptionally good reads. Viewed through this prism, my BRBA could be said to i have shot up to .999, although this recent run of success isn't enough to increase my career BRBA in a statistically significant way.
My personal stats, fascinating though they may be, aren't what matters. I'd rather share my enthusiasm for these four books with you. Here are brief review what re-instated my BRBA.
First was The Spy and the Traitor: the Greatest Espionage Story of the Cold War, a 2018 book by Ben Macintyre. Its subject is Oleg Gordievsky, a spy for the Russians who offered himself up to the British as a double agent. Although he worked in Britain and Europe and gave away a huge amount of Russian intelligence, he was named as a British double agent by the American Russian double agent Aldrich Ames; Gordievsky was recalled to Moscow.
He held up under interrogation.
Unbelievably, Gordievsky brazened out his cover story while under interrogation and was spirited out of Russia by British intelligence services. None of his activity was known to his wife and children, whom he left behind in Moscow, although they were eventually allowed to join him. Gordievsky still lives in seclusion in England and has not yet been poisoned by his former Russian colleagues
Second was Wait Till Next Year: A Memoir, by the American presidential historian Doris Kearns Goodwin, published in 1997. It's a pitch perfect remembrance of growing up in 1950s New York City with a family obsessed with a Brooklyn Dodgers baseball team that always seemed to lose out to the New York Yankees; hence the title. Fans never gave up on them and were rewarded in 1955 by a 4-3 series victory over the Yankees. Then the Dodgers left town, her mother died, she grew up, and the magic of 1950s optimism diminished. It's a bittersweet but perfect tale.
Third was Hidden Valley Road: Inside the Mind of an American Family, a 2020 book by Robert Kolker. It tells the unbelievable tale of the Galvins, a Colorado family including twelve children, ten boys, two girls, of whom six boys developed schizophrenia as young adults. Tragically, all twelve children were born before the oldest was diagnosed.
The Hidden Valley Road weaves a narrative of the family's endurance with a history of the science of schizophrenia. Science values the subject of siblings both with and without the illness, as it struggles to evaluate the balance of nature and nurture as causes. Still, science aside, the heroic struggles of the mother to cope with the cards she was dealt form a compelling story.
Fourth I enjoyed The Splendid and the Vile, a 2020 book by popular non-fiction writer Erik Larson. He also wrote The Devil in the White City, a story of murder and the Chicago World Fair. He's a versatile writer.
Splendid and the Vile chronicles the first year Winston Churchill was the British Prime Minister during the second world war. You may be forgiven for asking whether there is any need for another book about Churchill, but the book is engrossing particularly because it relies on accounts from people, such as his daughter Mary, through her diaries, who spent a great deal of time with him during the period.
Larson said he became interested in the subject of the London blitz after wondering how it compared to New York during 9/11, except that the blitz went on for months. The hero of the tale is Churchill, who willed himself to will a people to believe they could and would prevail. The contrast to certain present-day world leaders, who seem to know only how to diminish and divide, is left unstated.
Listening to suggestions.
If I am ever going to increase my career BRBA, I had better stop hauling home books I'm never going to read or enjoy and instead listen more suggestions. There's a thought: listening attentively to others may be a useful life skill. Who knew?
Some readers seem intent on nullifying the authority of David Simmonds. The critics are so intense; Simmonds is cast as more scoundrel than scamp. He is, in fact, a Canadian writer of much wit and wisdom. Simmonds writes strong prose, not infrequently laced with savage humour. He dissects, in a cheeky way, what some think sacrosanct. His wit refuses to allow the absurdities of life to move along, nicely, without comment. What Simmonds writes frightens some readers. He doesn't court the ineffectual. Those he scares off are the same ones that will not understand his writing. Satire is not for sissies. The wit of David Simmonds skewers societal vanities, the self-important and their follies as well as the madness of tyrants. He never targets the outcasts or the marginalised; when he goes for a jugular, its blood is blue. David Simmonds, by nurture, is a lawyer. By nature, he is a perceptive writer, with a gimlet eye, a superb folk singer, lyricist and composer. He believes quirkiness is universal; this is his focus and the base of his creativity. "If my humour hurts," says Simmonds,"it's after the stiletto comes out." He's an urban satirist on par with Pete Hamill and Mike Barnacle; the late Jimmy Breslin and Mike Rokyo and, increasingly, Dorothy Parker. He writes from and often about the village of Wellington, Ontario. Simmonds also writes for the Wellington "Times," in Wellington, Ontario.
More by David Simmonds:
Tell a Friend
Click above to tell a friend about this article.