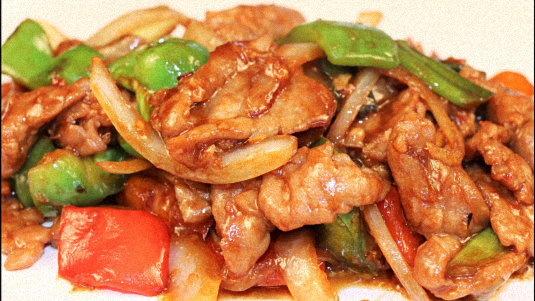 I read an article in the newspaper the other day that reported Chinese owned businesses were experiencing a decline in revenue due to the Coronavirus. It really hasn't hit the United States, yet, and hopefully it won't. So far, more than 900 people have died in China and there is no end in site.
---
How many bats did people in Wuhan eat?
---
The thought is that Coronavirus, now called COVIR-19, started from people eating bats, of all mammals, and thereby contracting the virus. My goodness, how many bats did those people, in Wuhan, the capital of Hubei province, in China, eat? By the way, there is some evidence consumption of Pangolin, which is on the endangered species list, also led to COVIR-19.
Is everyone afraid to go out to eat Chinese food because of the problems in China? After Italian food, Chinese food is probably the most popular, at least here in the metropolitan area. Thai food is a close third.
Every neighbourhood, at least in New York City, has at least one Italian, Chinese and a delicatessen within walking distance or a quick drive. Just north of us, there is a Chinese and Italian take out stores; just east of that, there is a delicatessen and a combination pizza parlor qua family style Italian restaurant.
Just south of us, there are a sit-down Italian restaurant and take out Chinese place. Yes, we have a lot of them on Long Island. I guess the gang on The Big Bang Theory, who ate a different ethnic food every night, hand it right.
Just five minutes south east is the quintessential New York City Chinese restaurant, Kwong Ming. It's great food with attitude. What do I mean? The waiters can be surly, sarcastic and downright slow, if you let them. They don't seem to like teens and millennials much, as neither age group tips well.
---
Kwong Ming serves huge meals.
---
When my father and I went to Kwong Ming last year, we had enough food for another two meals. Their egg rolls are not the standard frozen kind, but home made and huge. Two of those alone can be a meal. You can order a la carte or from the lunch specials. Either way you're not going home hungry.
Today, at the end of work I was in the office, when the smell of Chinese food came wafting to my nose and lit up my eyes. My friend Terry then pointed to the untouched bag and told me she had some beef with broccoli and an egg roll left over in the lunchroom. She wasn't going to finish the food; I could have it if I wanted it.
Oh yeah, I was supposed to cook hamburgers for dad and myself, tonight, but since I was getting out of work late and had no rolls. Moreover, it was freezing out. I certainly wasn't going to grill at 6:30 pm.
I thanked my co-worker on the way out. My car was filled with the yummy smells of those heavenly dishes. When I got home, I asked dad if he still had his wrap from the other day and he did. I heated it up and he went to town on that chicken wrap smothered in sour cream.
It was my turn to heat up the beef, vegetable fried rice and egg roll. Two minutes later, I was in Chinese food heaven. I usually am not a broccoli fan, but it was smothered in this delicious brown sauce and combined with the beef and rice, it was truly delicious.
The only problem with Chinese food is that when it's gone, you want more. I think this was just enough. I felt so much better when I finished it.
---
My Chinese food has yet to revisit me.
---
So far, I'm feeling okay and I'm certainly not afraid to eat Chinese again. For future reference, my favourite dish is boneless ribs, with pork or chicken fried rice and an eggroll. If you really want to be adventurous, add a cold Corona beer on the side. If not, an ice-cold Coca Cola is fine.