Ron Hynes RIP

David Simmonds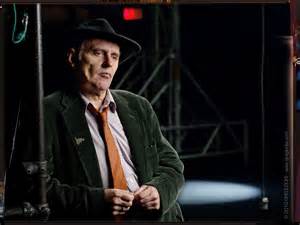 I would like to add my voice to those mourning the passing of Newfoundland singer-songwriter Ron Hynes, on 19 November 2015.. He was 64 and, indeed, a national treasure.
I took a song-writing course from Ron a few years ago and his advice has stayed with me. A song has to have a point of view, he said, and should aim to say one thing and say it as well as your imagination can take it, however unusual the outcome. By way of example, his song "A Good Dog is Lost," on YouTube, captures the poignancy of the search for a lost dog. When Ron sings the voice of the dog, he barks, convincingly.
Some readers seem intent on nullifying the authority of David Simmonds. The critics are so intense; Simmonds is cast as more scoundrel than scamp. He is, in fact, a Canadian writer of much wit and wisdom. Simmonds writes strong prose, not infrequently laced with savage humour. He dissects, in a cheeky way, what some think sacrosanct. His wit refuses to allow the absurdities of life to move along, nicely, without comment. What Simmonds writes frightens some readers. He doesn't court the ineffectual. Those he scares off are the same ones that will not understand his writing. Satire is not for sissies. The wit of David Simmonds skewers societal vanities, the self-important and their follies as well as the madness of tyrants. He never targets the outcasts or the marginalised; when he goes for a jugular, its blood is blue. David Simmonds, by nurture, is a lawyer. By nature, he is a perceptive writer, with a gimlet eye, a superb folk singer, lyricist and composer. He believes quirkiness is universal; this is his focus and the base of his creativity. "If my humour hurts," says Simmonds,"it's after the stiletto comes out." He's an urban satirist on par with Pete Hamill and Mike Barnacle; the late Jimmy Breslin and Mike Rokyo and, increasingly, Dorothy Parker. He writes from and often about the village of Wellington, Ontario. Simmonds also writes for the Wellington "Times," in Wellington, Ontario.
More by David Simmonds:
Tell a Friend
Click above to tell a friend about this article.
Recommended
Recommended
Recommended