Introduction
Country Music is a child of rural US folk songs and ballads. It appeared the 1920s, abetted by network radio. The weight of its songs rests on clear, clean, crisp music and bulky lyrics that sell three-minute melodramas. Examples are "Crazy Arms," by Ray Price; "Big City," by Merle Haggard, and, more recently, "Black Cadillacs," by Carrie Yearwood.
Singers sell songs. Lacking much vocal talent, Rod Stewart sells songs, well, across music styles. He has huge hits with Pop, Folk, Rock, Standards, Motown and Christmas songs.
A good Blues singer thinks of her life as full of misery and suffering, as did Janis Joplin. It takes equal amounts of misogyny and male centric lust to sell Rock, as did Robert Plant. To sell Country Music, as well as does George Strait, calls for plenty of warmth and hope.
Patsy Cline sold songs much better than most. In 1955, she sold, "Walking after Midnight," a pure Country song, to a national US television audience. Pop music was what that tone-deaf audience understood; Country Music was a hillbilly, backwoods novelty. Cline won the 1 July 1955 episode of "Arthur Godfrey's Talent Scouts," an amateur talent show akin to "American Idol." Her win confirmed she could sell any song to any audience.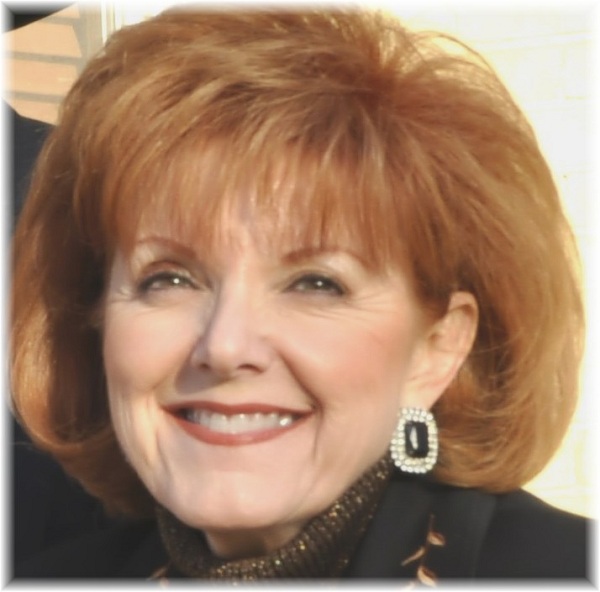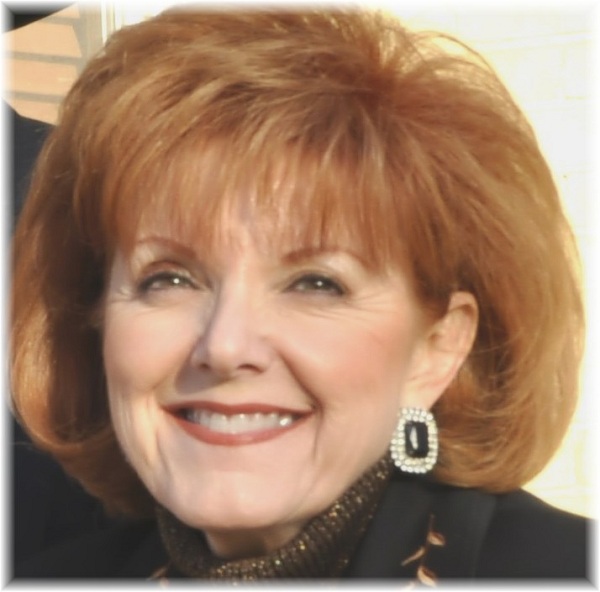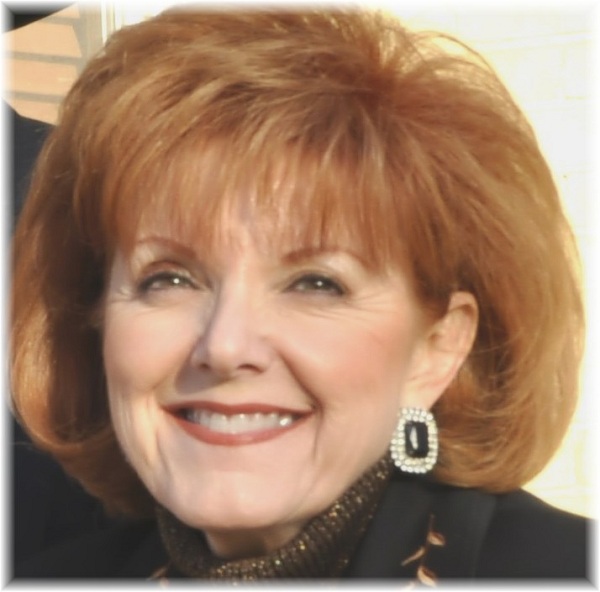 "Her ability to sell a song," says Vicki Gillespie, "led to a riddle, popular among singers and musicians in Texas. 'How many Texas 'chick' singers does it take to sing Patsy Cline?'" The answer all the Texas 'chick' singers.
Vicki Gillespie is no slouch when it comes to selling a song. She fronts "Almost Patsy Cline." "We're not a tribute band," says Gillespie. "The band name came from a friend who thought I sounded like Cline when I sing." Yet, sometimes, they must outsell Cline to appease her most fervent fans.
"Almost Patsy Cline," wrote reviewer, T Johnson, "is a Texas band with heart; the most enjoyable band in Hill Country." A nameless blogger, wrote, "They sound so much like Patsy and her music, it is beyond spooky." About Vicki Gillespie, a blogger wrote her voice is "as smooth as an expensive liqueur."
The larger question is why Gillespie is a singer with "Almost Patsy Cline." A retired school teacher, with a family, she earned the right to an easy life. Instead, she lives the wild life, of a sort, performing at least ten nights a month in bars, restaurants and dance halls all over Texas.
"I wasn't getting any younger," says Gillespie. "Would this chance come, again?" She went for it." In 2001, Gillespie formed "Almost Patsy Cline," with Lanette Pennell.
No jukebox band, "Almost Patsy Cline" sells a wide range of music, well beyond Classic Country. This isn't what you expect from a Texas Two-step band. "Almost Patsy Cline" is not what you expect on first hearing the name.
Gillespie (below) shows conformity is only one road to success. In this interview, she explains why "Almost Patsy Cline" is a success.
* * * * *
Grub Street (GS) You're a 64-year-old woman, mother and wife, working mostly weekend nights. That's the schedule for a wild woman, isn't it?
Vicki Gillespie (VG) Well, almost, but I think you're getting at the fact I was a stay-at-home mom for many years. I stopped working until my son went to kindergarten. Then I went back to teaching. I kept a low profile until my son was a junior in high school. Then I got the chance to play music, in 1989, I took it.
I figured I wasn't getting any younger. I didn't know this chance was ever going to come my way again. I felt I better going for it.
My first band was "Roulette"; it lasted until 1995. Then, I was in a second band in San Antonio, Texas, "Texas Fringe," from 1995 to 2001. In 2001, Lanette Pannell and I decided to form a group, "Almost Patsy Cline."
I've been fortunate. I'm blessed to get some great experiences. We've been together for twelve years.
GS That's forever in the entertainment business, isn't it?
VG Yes; one reason I retired from teaching was to do music, full-time, not only because I could retire. Music, the band, was a huge move for me. I made the right choice.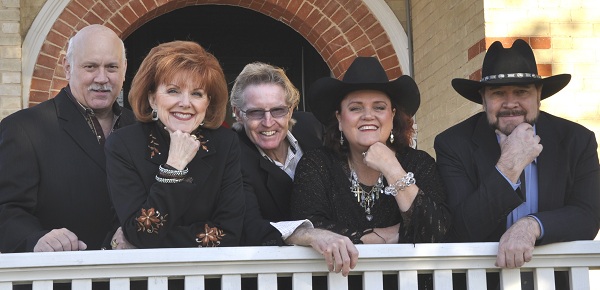 Larry Lucas, Vicki Gillespie, Rick Reynolds, Lanette Pennell, Larry Nolen
GS You're band has an interesting name, "Almost Patsy Cline" (above).
VG We want people to like it and find it amusing.
GS How did you come up with such an original name?
VG When Lanette and I wanted a band name that didn't include our names. Using band-member names gets sticky if someone resigns or you must let him or her go. In fact, we did let an early member of the band go, eight or ten years ago.
Suppose his or her name was on the band name. We'd have to change the name. We'd say good-bye to all those years of goodwill. We'd start over, in a sense, with a new name. We avoided that headache, calling the band "Almost Patsy Cline."
Also, we wanted the name to reflect the music we like and want to perform. We wanted a name that was easy to remember. We wanted a catchy name.
GS That's rarely an easy task.
VG Right, but I had a good friend, a co-worker, at the time, Mary Lynn Hopkins. She's a librarian. She's clever.
One day, Mary Lynn said, "You sound almost like Patsy Cline." That caught my attention. She said, "Why don't you call the band 'Almost Patsy Cline'?"
At first, Lanette and I wondered because of a local riddle about Cline: How many women singers does it take to sing Patsy Cline? It takes every female singer, in Texas, signing at the same time, to sing Patsy Cline. We wondered if the riddle would follow us; two women, singing many Cline songs, in a band named, "Almost Patsy Cline."
GS Patsy Cline had a so-so reputation, at least in her hometown of Westchester, Virginia. Did you consider her reputation when you were naming the band?
VG No, we didn't think much about it. Our first thought was, "Well, it's not Patsy Cline, but almost." It's difficult to take seriously, today, what some residents of Westchester, Virginia, thought of Cline, in the 1950s.
We, Lanette and I, thought we'd give it a whirl. Many people thought it was a catchy name. We stuck with "Almost Patsy Cline."
GS Has anyone take exception to the name, "Almost Patsy Cline."
VG One woman, one time, complained about how we disrespected Patsy Cline and her music. This woman didn't understand "Almost Patsy Cline" is not a tribute band. Everyone likes the name or, maybe, says nothing, and the name has done us well.
GS What music do you play?
VG Mostly, we play Classic Country, such as Patsy Cline. We also do some Classic Rock, such as Chuck Berry and Jerry Lee Lewis. We do a few songs the 1940s, too, such as "Since I Fell for You." Larry Lucas, our guitar player, does a Frank Sinatra song, "Summer Wind." We like to focus on older music or, to use a more recent term, Classic, but not Classical, Music.
GS How much of your repertoire is Patsy Cline?
VG Well, we perform plenty of Cline music. Remember, thought, we're not a tribute band; in no way does "Almost Patsy Cline" try to copy her. We don't try to sell our band as Patsy Cline impersonators or anything like that.
We perform all her hits. We do some of her obscure songs, such "A Poor Man's Roses," that have the Patsy Cline sound. Cline was such a soulful singer and she lived her songs.
Cline didn't have the greatest life. Thus, she sang, deeply, from her heart; I think many people like that about her music. We hone in on these parts of Cline and her music.
As well, we like the music of her era, the late 1940s through the 1960s. We believe such post-war music is timeless. Wherever we perform, people want to hear the songs Patsy Cline made famous as well as other music of that time.
GS Patsy Cline is interesting. What's your take on her?
VG Cline was from the bad part of Westchester, Virginia. Her mother, Hilda, was 16-years-old when she gave birth to Virginia Patterson Hensley, on 8 September 1932. Her father, Sam, was 43-years-old. The town never let her forget her origins.
As often happens in such circumstances, Sam abandoned Hilda, Virginia and her siblings, Samuel and Sylvia. Her mother had to make their own way. Life was difficult, for Hilda and her children.
While singing with "Bill Peer and His Melody Boys," Peer convinced her "Patsy," a variation on her middle name, Patterson, was more stage-friendly than was Virginia. In 1953, she married, Gerald Cline, a building contractor who was much older than she, and started using his name. Virginia became Patsy Cline and a huge star.
Still, Cline was never fully accepted by Westchester. She remained the wild daughter of Hilda Hensley. Her success changed nothing, meant nothing to the people of Westchester.
GS This year Westchester celebrated her 80the birthday, on 5 March 2013.
VG Yes, as I heard; it's a great tribute, if much too late. When Cline was alive, the people of Westchester did not respect her. I think it bothered her, a great deal. I think she was upset that she had done so well in the music business and, yet, her hometown didn't or wouldn't recognize her success.
In 1955, Cline won an episode of "Arthur Godfrey's Talent Scouts." The Godfrey show was "American Idol" for the 1950s; the show as number one on radio and television for a decade or so. Cline sang "Walking After Midnight," a country song, dressed in a cocktail dress.
Winning on Godfrey was too big an accomplishment to ignore. Westchester held a parade for Cline. The parade was a hometown moment for Cline, but not enough to erase the damage.
As I said, she lived her music. Her life was rocky, much of the time. Her second marriage, to Charlie Dick, on 15 September 1957, produced two children Julie, in 1958, and Randy, in 1961, lasted until her death, but had difficult moments.
Cline was a garish woman, one of the fellows, as far as drinking, swearing and telling jokes. It didn't bother her to tell off-colour jokes to the band. Her back stage style didn't take away from her incredible talent, incredible singing.
She was an untrained singer. She learned by doing. She played piano by ear.
Cline had perfect pitch, but couldn't read music. There are stories, legends, maybe, that she seldom knew in what key she sang. She would start singing and the band would find the key, so they could play it to back her up.
GS Is that common, for musicians to find the key the singer uses?
VG Probably; there are a great many variations among entertainers. Almost anything is possible; Ritchie Havens developed his own style of guitar playing, with much success. Educated, trained musicians seem more prevalent, today, though.
The entertainment quotient usually overrides all else. An audience pays for amusement. I suspect they care little if a musician knows the difference between a G chord and an F-sharp-minor chord.
Still, it was common, in the 1950s, say, for stars, of the caliber of Cline, to travel without their own musicians. A pick-up band, of local musicians, backed her during shows. This likely made it difficult for her to find quality players.
GS Chuck Berry did the same for most of his career.
VG Cline had to pick the best musicians she could find, locally. She didn't have sheet music or charts, in the early days. Besides, she couldn't give the musicians much information about her music; probably not much more than it goes this way and she'd start singing.
GS Talent will out.
VG Talent does prevail, maybe not often enough.
GS Can we go back to the music "Almost Patsy Cline" plays. Your song list is interesting, Otis Redding and Brazilian Jazz.
VG We learned "Girl from Ipanema," the Brazilian Jazz song, at the behest of Catherine Burzik. She's well-off and involved in much charity work, in the Bandera area. "Almost Patsy Cline" donated a performance one of her charities, the Mission Roads Missionary.
She and her husband are ballroom dancers, talented ballroom dancers. They wanted a few songs so they could tango or cha-cha. We obliged.
GS Do you perform these songs only for events involving this woman?
VG No, we find the same songs well-received at restaurants or bars. Sit and listen audiences want a more eclectic choice of music. When we play for dancing, we stick to the standard songs on our list.
GS Would you consider adding, say, "Black Cadillacs," by Carrie Underwood or "Hey Ho," by "The Lumineers"?
VG No, I don't think so; the new Country Music by women, say, "Mama's Broken Heart," by Miranda Lambert or "You Lie," by "Band Perry," is mostly Bubble Gum Country. It doesn't fit "Almost Patsy Cline." I don't think I can sell it, either, and our audience wouldn't care for it much.
The main audience for "Almost Patsy Cline" expects Country Music form the late 1940s through, maybe, the early 1970s. That's what we give them. This is especially true for our dancing audience.
GS Are your dance-audiences mostly interested in the Two-step?
VG Our audiences like to two-step, yes. In the Two-step, the man leads; he does the steps and she follows. In a way, it's a traditional dance.
There is one couple that comes to our dances, regularly; they are especially good dancers. She dances in high heels. We laugh, among ourselves, saying the woman does everything her husband does, except she does it backwards and in high heels.
Waltzes are popular as are polkas. We get requests for music for most of these older dances. You can tell some of the couples have been dancing together for years, thirty or forty or fifty years; their performances are exceptional.
Mostly, "Almost Patsy Cline" plays for dancing Two-step and waltzes. Some folk dances, such as the Schottische and Cotton-eyed Joe, are also popular.
GS I haven't heard of the last two.
VG Schottische, I think, originated in Central Europe. It was popular 150 years ago. Schottische involves runs, hops and turns; it's interesting to watch, but it's often a complicated dance.
Cotton-eye Joe is a recent development. An easy version of the typical Line Dance, it involves few steps. Although Cotton-eyed Joe can get fancy, most dancers repeat the basic steps, over and over.
GS Cotton-eye Joe sounds like a dance I could do. Let's talk about the members of "Almost Patsy Cline."
VG My partner in the band, my best friend, is Lanette Pennell. She plays bass and is the business manager. She handles bookings, touring and so forth.
Rick Reynolds is our drummer. Our guitar players are Larry Nolan, Jr. and Larry Lucas.
GS You're not college-aged kids?
VG No, we're older. I'm 64-years-old. I think Larry Lucas is 62-years-old. The rest of the band falls in their middle fifties, as much as they're willing to say.
GS Are most musicians that you come across trained, musically, or are there still many playing by ear and instinct, as was Cline?
VG That's a great question. In our band, Rick Reynolds went to a music college in California. Larry Lucas studied at Shenandoah Conservatory, in the hometown of Patsy Cline, Westchester, Virginia.
GS That causes a few chills.
VG Yes; Lanette was in high school band, the drum major and played an instrument in the band, Baritone Horn. I don't believe she took formal lessons. I think much of her experience came because she started playing bass guitar when she was 17-years-old.
Lanette played continuously. She has been in many bands and in many musical circumstances. In 1999, readers of "Current Music Magazine" voted Lanette Female Vocalist of the Year.
Larry Nolan comes from a line of musicians. His father, Larry Nolan, Sr., was a singer and songwriter, known as "The Bandit." In the early sixties, the senior Nolan recorded "Rambling Rose" at the same as did Nat King Cole.
GS That was unfortunate timing.
VG Yes; Terry Stafford had a similar experience, at roughly the same time, when he and Elvis released versions of "Suspicion." Nolan senior had a regional hit, with his version of "Rambling Rose." Nolan junior appeared, with his father, on the Grand Ole Opry, in Nashville.
GS Larry junior comes by his talent naturally.
VG Yes; I took piano lessons for about ten years, when I was young. I learned to read music. I'm not a great piano player.
Mostly, I play rhythm piano in "Almost Patsy Cline." I cord, following the song patterns and progressions. That's about it for me and my piano.
My piano training is not a reason I play music, today. Nor does my ability to play piano have much bearing on how we learn the songs or what we perform. I help because the piano completes the rhythm section of the band, nicely.
On stage, I set up beside Larry Lucas, our guitar player. At first, he didn't know what to make of rhythm piano. Now, he likes it; he says it adds and fills out our sound in ways he had not imaged.
GS How do you describe an "Almost Patsy Cline" performance?
VS Mostly, we want to connect with our audience. We like the stage low, a six-inch riser is good, and close to the audience, whether they dance or not. Each performance, though, has its challenge.
I think we like to perform for dancing. Yet, many of our bookings are in restaurants, such as O'Brien's, in Bergheim, Texas, or bar-n-grill settings, such as Wounded Warriors Bar-B-Q, in San Antonio. In these settings, the audience usually sits and listens. We adjust, a bit, from a dancing audience, to connect with everybody in these settings
I think connecting is a greater challenge in the larger dance-halls. "Almost Patsy Cline" enables other reasons for coming to the show. The audience wants to dance and visit with friends more than simply hear the band.
Our music brings back memories, too. Often, for the audience, our music is the background of their childhood or, maybe, teen years; the sound track for the dating years, falling in love and so forth. You don't hear our music on radio, much; our audience is likely less into iPods and such then are younger folks.
GS Closeness of the band to the audience helps fill out everyone's experience.
VG Yes, I think that's true. We perform at several dance clubs, such as the Fredericksburg Dance Hall or the Leon Springs Dance Hall, in Leon Springs, Texas. These dance events are in community centres or halls. These places usually have well-worn wooden dance floors. This makes dancing easier.
GS These would be clubs with members and guests.
VG Yes; at the dance halls, the "Almost Patsy Cline" audience is older; the atmosphere is family friendly. Unlike the bars and restaurants, the halls and clubs attract people of all ages; those like to dance. Sitting and listening is not as frequent when dancing is why they go to a dance hall or club.
GS How old is older for the dance halls?
VG Well, most of the women and men who come to the dance clubs are seventy or eighty years old. We play, regularly, for a group in the small-town of Harper. Texas. Until a couple of years ago, the oldest couple, at Harper, was a man 107-years-old and his young wife, who was 94-years-old.
A few years ago, before the husband died, they learned they were the oldest living married couple in Texas. They're marriage lasted seventy-five years. It's hard to believe.
GS That's some feat.
VG Yes, it is; the wife still comes to our dance-hall shows. In fact, she came two Saturdays ago and is in good health. She used to play piano. I watched her sitting at the table, with her daughter, playing piano on the table.
GS "Almost Patsy Cline," it seems, plays older-style places.
VG In a large sense, I would agree. Wherever "Almost Patsy Cline" performs, it's akin to stepping back in time. Our regular bookings are seldom in modern places. Our audiences are gentle women and men, interested in dancing and our music.
GS I heard the audiences at some of your dance-hall shows are quaint. Men approach women, taking off their cowboy hats and asking for a dance.
VG Yes, most of the men are true gentlemen.
GS Do you dance?
VG Yes, I love to dance. My daddy's a great dancer. I always said, "My daddy taught me how to dance and my mother taught me how to sing." Unfortunately, my father has a bad heart; it cuts into his dancing. That makes him sad, but he's getting used to having fun watching.
GS The bookings sheet, on the "Almost Patsy Cline" web site suggests you're busy, averaging ten shows a month.
VG We are fortunate. Lanette Pennell is good at keeping us working. We developed a following at several different places. We enjoy repeat bookings many places; it's good for the house business and ours.
GS When the band formed, did you intend to perform as often as you do?
VG Yes; we hoped to perform regularly. We wanted to do it full-time, to earn our living performing. That was our goal.
Lanette has always played music. It's how she makes a living; she has only ever worked in music. If we aren't performing, we can't pay the mortgages.
Same goes for Larry Lucas, Rick Reynolds and Larry Nolan. I'm the only one that had another career. Each one, except me, is a career musician.
Our original goal was to keep that going and let me in on it, too. I'm the luckiest one to an exciting second career.
GS Do you go out and dance, say, between sets or on a night off?
VG I would like to, but it's hard because we're always playing. Once in a while, during the breaks, we might dance a little bit. Mostly, we're busy making the music for the dancers.
GS Where do you perform, mostly?
VG As well as dance halls and clubs, "Almost Patsy Cline" performs at many restaurants or bar-and-grills. These places fill up quickly as far as reservations go. That's good for the restaurant and good for our reputation.
We're lucky. We strive to put on a top quality show. Our hard work pays off. As musicians, we work to be the best we can. This attitude keeps us working, I think.
"Almost Patsy Cline" works closely with restaurant owners and others that book us. We find a sound or volume level that's good for everyone, not too loud, not too quiet. We may pick it up a bit, as the evening show peaks, but we don't blast the audience from the first chord.
We're open about the material we perform, too. Patrons at different restaurants, say, often like a different emphasis, more Country Music than Swing, maybe, or the other way around. We try to give the audience what they want to hear, even if it's Brazilian Jazz.
We want to connect with the owner. We want to engage the audience. We want everybody to enjoy themselves.
Many of the same people come to hear "Almost Patsy Cline" regularly, say, every few weeks. We've become good friends with some of these folks. This adds to the pleasure we get from the work.
GS Are you rivals with the other bands?
VG We're all friends; we're in this together, even if in different bands. Each band has its own style of music, its own following. This mostly depends on the music played, such as Western Texas Swing, Classic Country and so on.
The greater San Antonio, Texas, area densely packed with places to keep bands working. Turner Hall, in Fredericksburg, Texas, uses "Almost Patsy Cline" on a monthly rotation, whereas another hall might book us twice a year. It's the same for most, if not all, local bands.
Audiences like variety and the San Antonio area is home to a great many bands. There's some overlap, in music and audience appeal. I don't think the overlap is enough to cause ranker.
Audiences like the different bands that perform at their favourite places. They don't want to listen to the same band all the time or the same music; they like a variety. It's the same with performers.
The point is to keep the music at a high level. We work hard to keep the audiences interested and us interesting. That's good for everybody.
GS It's a sorority or fraternity, of sorts.
VG Yes; anytime there's a benefit for a musician; maybe, she or he is ill or had an accident, everyone in every band pulls together to help. A couple of musicians, working closer to San Antonio, Nick Lawrence and Mario Flores, ran into some difficulties; one had his trailer, full of equipment, stolen. The local musicians organized a benefit and auction to help out Lawrence and Flores.
GS When a mechanic has his or her tools stolen or lost in a fire other mechanics each give one tool to rebuild the toolkit needed to earn a living.
GS Right; we're all friends; at least that's how it is for "Almost Patsy Cline." I'm not sure how some of the other bands react, but we're all friends, we see the competition as low key, friendly.
GS What memorable performance, of "Almost Patsy Cline," come to mind?
VG I guess the most memorable gig was when we went to France. We played for a Country Music concert and gathering in Nice, France. That was June of 2007; it was the most exciting night of my life.
It wasn't what we expected. The French knew every word, of every Patsy Cline song we sang. They almost knew all the words to the other Classic Country songs that we sang, such as "Crazy Arms" and other Ray Price songs.
France was just so much fun. We played outdoors, in an olive grove. Some of the trees were hundreds of years old; it was a great evening.
GS What was the event in France?
VG It was a music festival put on by the office of the Mayor, in Nice. Three to four thousand people attended the festival. There were two other bands. One band was from the Netherlands; one band was from France. It was a wonderful evening.
GS You go over to France. You're the only American band. Much of the audience knew all of your songs?
VG Yes; we had no idea. It was great. One of our hosts took us sightseeing, on Sunday afternoon. In his car, he had a CD by Billy Mata, who's from Lytle, Texas, near San Antonio. Mata is a friend, of mine, for 30 years.
Mata's a wonderful singer. He has a great band, "Billy Mata and the Texas Tradition." They play traditional Country Music, classic Country Music and western swing.
There we were, in Nice, France, 5555 miles from San Antonio, Texas, in a car, with a well-worn CD by Billy Mata. How thrilling is that? When our hosts, in France, Patrick and Shirley Villiaume, came to Texas, I introduced him to Mata.
The Patrick Villiaume impressed Mata because he knew all his music. That was a fun experience, to get those two fellows together, from two different countries, but both liked the same music.
We became good friends with the Villiaumes. Two other couples, in the group that organized our show in France, have been to the US and visited Bandera. One couple stayed with my husband and I; the other couple stayed with Lanette and her husband.
We showed them a great time, took them around Bandera and other parts of Texas. We still write with these folks. France was a wonderful experience. We'd love to go back to France, sometime; that opportunity hasn't come, but we hope.
GS Was it only hearing you on the Internet that convinced Patrick Villiaume to bring you to France?
VG Well, yes; he had some American connections. His mother-in-law was American. He and his wife had been to the USA to visit her.
Still, it was the Internet and the music the fellow from France found on the web that sparked his interest in Billy Mata. He also liked Darrell McCall, Johnny Cash and others.
GS This was a coincidence of a major order.
VG Music is an international language. It doesn't matter if you speak French, German or whatever. Music brings women and men, from all over the world, together.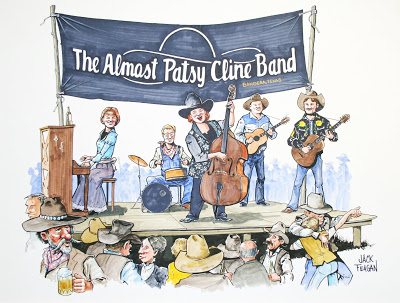 GS How did you learn to sing?
VG My family attended a church that stressed music. It was important to the worship service. We did not use any musical instruments, in our worship; all the singing was acapella.
Church was wonderful ear training for me. Later, I sang with my mother, Patsy, her sister and some other women in an acapella coral. We sang for weddings, funerals and different civic or community organizations.
Growing up, it was mainly singing. Piano lessons were secondary. I learned to sing harmony, how to blend my voice with others.
GS Harmony is tough and important.
VG Yes; harmony experience is important when you're doing background singing; when another person is singing the lead vocal and you're singing the background part. Singing in church was invaluable training.
Later, I learned piano, which supplemented my voice. These days, in a band, you need to sing and play. You need the instrumentation for a full sound. Even though I mostly play rhythm piano, it fills in gaps and boosts the sound.
GS As I can't sing and am tone-deaf, what is it you like about singing?
VG That's a good question. I guess it's portraying the song. You have to believe what you're singing.
Yet, I was never a good blues singer. Years ago, I was in a band that wanted me to sing blues. I couldn't do it, well. I could not sell those lyrics.
As I told the fellow that led the band, "It's hard to sing the blues when you've never honestly been blue." I'm always as positive a person as possible; I always knew everything was going to be okay.
Mostly, I think, singers of the blues are dysphoric, down, if not negative. Blues works at a gut level, with hardship and sorrow, at its centre. I was never like that.
My point is singing, melodically, is as important as selling the song. I like singing lead vocal, but I also like doing the harmony. When you can hear yourself and the other singers, it makes a full, round sound. It's pleasing and gratifying to hear.
When audience members compliment you, tell you they liked the way you sang this song or the way a song sounds, that's icing on the cake. As with all creative acts, you must sing for you; hopefully, the audience will appreciate your work, like the way it sounds.
GS When you think about how much electronic music there is, today, can you connect with that at all. That is, music without lyrics; the more synthesized music that relies on sounds, such as beeps?
VG I like rhythm. I like anything rhythmic. Some of the music you're thinking about is not melodic.
I don't like music that isn't melodic. I'm not crazy about Rap. For me, it's not melodic, at all.
As far as being able to sing, well That is, sing on pitch, to carry a tune, I think that's basic. Singers should be able to sing, in a basic sense, if not all the time, then, at least at first, before they move on to experimenting with their voice. From what I understand, some of the folks in Nashville, when they're singing by themselves, it's not the greatest.
GS Aha, you've heard me singing in the shower.
VG Exactly; there's a recording-studio tool called, "Auto-tune." This tool is an audio processor that measures and alters pitch during recording sessions. The original purpose of Auto-tune was to correct accidental off-key mistakes; now it's standard equipment in most recording studios.
GS I think "Believe," by Cher, was the first recording to successfully use Auto-tune or a similar technology.
VG Yes; today, some call Auto-tune the "Cher Effect." I would be upset if I needed auto-tune for my singing. I'd want to work harder on my craft. I want be able to sing well, whether it's into a microphone or sitting around the camp fire. I want my voice and its sound to be just as good there as anywhere else.
GS I know some of your band mates are having some trouble now with their vocals. Is that typical for singers?
VG I think it's a matter of how much you use your voice and how much care you give your voice. Some singers over use their voice, without taking much care. The result is vocal damage that limits range, for example, or ends a singing career.
GS I think that's Vegas Voice.
VG Probably; some singers sing so much. On tour, for example, a singer might sing as many as six or seven days in a row; often for the better part of two hours for each show. It's no surprise wear and tear, alone, damage the vocal cords.
GS I think vocal nodules are common, too.
VS Yes; some singers ignore the nodules until an acute problem arises. Then surgery is necessary. Surgery can significantly alter vocal quality, its timber, or change the way a singer sings.
GS Then there's smoking.
VG Yes; I've never been a smoker nor are any of the members of "Almost Patsy Cline." I don't understand how smokers can sing, well. I guess, over time, their vocal cords adjust to the strain. I don't know.
To get to the other part of your question, one member of "Almost Patsy Cline," Larry Nolan, is struggling, vocally. He may have Botox injected into his vocal cords. This may be the only way he can continue to sing.
Johnny Bush, a well-known singer in Texas, has dysphasia also known as aphasia. Singing, even talking, with that condition, is hard. Bush had Botox injected into his vocal cords, which allows him sing, but the procedure is costly.
Our band member is an excellent guitar player. Still, the inability to sing limits the experience for him. If you sing, it's so important to take care of your vocal cords.
GS I read acid reflux can hinder singing.
VG Many singers and musicians also have issues with acid reflux. The condition involves stomach acids rising, into the esophagus, because a valve, between the stomach and esophagus, is faulty. Acid reflux can be painful, make it difficult to swallow and cause chronic hoarseness.
GS Does singing cause acid reflux?
VG I'm not sure. My band mate didn't realize he had acid reflux. He thought it was a stomach issue because he had chronic indigestion. He didn't realize the stomach acids were rising, through his esophagus, to injure his vocal cords.
I had a similar experience, a little more than five years ago. I went to an ear, nose and throat physician. He prescribed a strict diet and some medicine. I'm aware, now, how diet can be damaging.
GS Does the commonness of smoke-free halls reduce damage to vocal cords?
VG I think so. Today, it's much easier to perform in non-smoking halls or restaurants. There's less vocal cord damage. We just breathe easier, too.
When I started playing in a band back, in 1989, there were venues where the smoke was heavy in the air. You would breathe it in and many times it would make you hoarse.
By the time you played four or five nights in a row, you would have to take a day of almost complete silence so your voice could recover and rest. Then you could make it through the last night of the gig. Yes, smoking took a deep toll on voices.
GS Your voice is deep. Was it always that way?
VG No, well, not as deep; I think as I got older, my voice deepened. I know some of the songs I sing I used to sing in a higher key, a few years ago. I have to take those songs down a half step or so. As you get older, you do have to make some concessions.
I do adjust my singing. I can still do it, if I exercise. I need to take care of my vocal cords.
Ray Price is 87-years-old. He's been singing 50 or 60 years. You can tell that he is getting a bit older, but his voice still has its quality. I don't know that he still has the range that he had, but his voice still has a pleasant quality.
GS Are there any songs you love singing?
VG Most of the Patsy Cline songs are so good to sing because they mirror her life. "Crazy," the song by Willie Nelson, was her; it's the song most people ask us to play. There's not a single night goes by, that if we have not played the song, "Crazy," early in the evening, someone asks for it.
Of course, we always perform "Walking after Midnight," which was a great hit for Cline, as well as "She's Got You." One of my favourites and, in fact, her song that my husband, Frank Hall, likes most of all the songs I sing, is, "A Poor Man's Roses." It's an obscure Patsy Cline song, but one of her best and I like singing that song.
GS Do you ever just want to start doing a Lady Gaga song or some such, for a change?
VG No; there is no way we could or would become a pop band, Country Pop or Mainstream Pop, in whole or part. We appreciate such music; there's a place for all music. Sometimes, when we finish performing, we go to see a pop or blues band; it's a change up for us. I'm always impressed how some pop or blues singers can sing.
One night, in Fredericksburg, Texas, we saw a band doing a Lady Gaga song. I was rapt at how well the woman singer could perform the song, live. This band did a great job on the song, but such songs are just not for me: I like the old style.
GS At home, on a night off, what music do you want to hear?
VG This is going to sound crazy, maybe, but at home I prefer smooth Jazz, as background music. If I'm in a house cleaning mood, I like Classic, early Rock-n-Roll, such as Jerry Lee Lewis, from the 1950s; it's always fun to hear. Much of the time, though, I listen to Classic Country music.
I enjoy Classic Country radio most. Those stations play songs I haven't heard in 20 years. Those are good old songs.
GS Did you look at music or singing, as a career possibility, when you were young?
VG No; when I was young, there weren't many young women stars, even in the general area of Country Music. Brenda Lee comes to mind; she was a successful young woman. Tanya Tucker was a successful young singer, too.
GS Lee and Tucker were teenagers when they became stars.
VG Yes; most of the women in Country Music, such as Kitty Wells or Loretta Lynn, were a little older and married, with families; more respectable, maybe. These women succeeded in music; it was a different time. I'm just so fortunate, so blessed and thankful that I'm getting to do perform now.
GS Suppose you had a time machine. You spun back to you, as a fifteen year-old girl and saw what you do, for a living, today. What would she think?
VG Impressed, I think. She would think it was great. Still, I never dreamed I would get to do this and this is a difficult scenario for me to imagine.
When I was young, most everyone looked down on musicians, especially singers, for some reason. They played honky-tonks, presumably drank a lot or, worse, did drugs; slept all-day and were promiscuous. As a child, my parents taught me not to consider music a decent way to make a living.
As I mentioned, during her lifetime, Patsy Cline did not get the respect she deserved and earned in her hometown of Westchester, Virginia. Music was her way out of poverty. The people of Westchester had no use for her until recently, when they realized they could make money from her image.
GS Who are your role models?
VG My mother, Patsy, of course, was a great role model. I had some close friends. My mom had some close friends that were good role models for me, too. Her best friend, Dorothey, lived here, in Bandera; I lived with her for 18 months.
Dorothey was a great lady. She had several different careers and many interesting jobs. She encouraged and supported me during a rough time in my life.
My mother is eighty-six years-old. She's done a great job of taking care of herself. She excises. She gets up every morning and puts on her make up. She fixes her hair. She dresses nicely. She tells me, "Vicki, don't ever let me dress like a little old lady." She always wants to be in style.
That's a good role model. At 64-years-old, I work hard on my appearance. I want to look as good as I can. That's something our band tries to do: our appearance is important; we present well. We don't appear on stage with jeans that have holes in them; raggedy clothes or ornaments that don't look good on stage. I think it's important to keep up your appearance. Do the best you can with your appearance. I didn't say that well, but you get what I mean.
GS You said it, well. You always look great and polished.
VG Thanks.
GS Did your parents listen to the music you perform, today?
VG Yes; I grew up with this music. There was always Country and Gospel Music in our home. This music was on the radio or television.
As a youngster, I thought this music was back-woods hillbilly. It wasn't especially cool to me. It wasn't my favourite, as I was growing up. In my preteen and teen years, I liked Rock-n-Roll: Elvis Presley, Jerry Lee Lewis and Conway Twitty.
Presley and Twitty, among many other early rock acts, eventually morphed into Country Music performers for me. When I attended Abilene Christian College, in Abilene, Texas, and then Southwest Texas State, in San Marcos, Texas, I came back to Country Music.
The boys at my colleges were cowboys, into rodeos and such. Country Music was thus popular. I came back around to it.
GS What goes around, comes around?
VG Right.
GS What musicians influence you, today?
VG I, we, like all music, but the new Country Music, what some call, "Americana," does not fit us, well, or our audience. As for favourite, I'd have to say "Asleep at the Wheel," the Texas swing band, is tops. The musicians are incredible. Lead singer, Ray Benson, of "Asleep," has done so much to keep western swing music alive and won nine Grammys Awards along the way.
There are many musicians and bands, in and around Texas, such Billy Mata, working hard to keep Classic Country Music alive. I like some of those bands.
I don't care, much, for music that's currently popular. What I hear on radio, today, is not musically pleasing. It's more Southern Rock than Country Music. It doesn't have the feel of Classic Country Music; there's something missing, I think.
GS What do you see as the different forms of Country Music, today?
VG Well, there's Classic Country, say, George Jones, Merle Haggard and Ray Price. There's Western Swing, which "Bob Wills and the Texas Playboys" made popular; "Asleep at the Wheel" as done much to keep Texas Swing alive.
There's Rockabilly; "Two Tons of Steel," a Texas band, is the top band performing this music. Rockabilly has a feel of its own. "Two Tons of Steel" is an incredibly talented band that pushes the limits of the music, farther and farther.
GS My sense is of much overlap between Western Swing and Rockabilly.
VG Rockabilly has more of an edge than does Western Swing. Western Swing uses a fiddle much more than does Rockabilly. I don't think Rockabilly uses the fiddle, much. Rockabilly focuses on steel guitar and the double or stand-up bass, played with the fingers rather than a bow. A standup base is standard for Rockabilly.
GS Is "Two Tons of Steel" a good example of Rockabilly, today?
VG Yes; the band is a Texas tradition. A "Two Tons Steel" show is great fun. If you haven't heard "Two Tons," you can't understand; their music stops you in your tracks.
Every Tuesday, during the summer months, "Two Tons" performs at Gruene Hall, in Braunfels, Texas, not too far from San Antonio. The Hall is the oldest dance hall in Texas. It's smallish and not air conditioned.
Gruene Hall has live music, seven days a week. Many shows of its shows are free. Prices top around $45, say, for the "Bacon Brothers," but it's about twenty-five dollars for "Asleep at the Wheel." "Two Ton Tuesday" costs only five dollars.
On Tuesdays, the audience overfills the Hall, for "Two Tons of Steel." As many as 1200 people jam into the old building; it's smoking-good time. The best dancers in the Austin, Texas, area make the show extra-special.
GS "Two Tons of Steel" seems a way to bring new and younger women and men to swing dancing.
VG Swing dancing is always popular. We see many college age swing dancers, these days. You've got to have stamina to do that dance; I couldn't do it, today.
GS I think you were going to few other types of Country Music, before I interrupted to talk about "Two Tons of Steel."
VG Sure; there's Bluegrass, rooted mostly in Tennessee and Kentucky. Vince Gill is an A-list Bluegrass singer, today, as well as in 1970s, with "Pure Prairie League." Rhonda Vincent is also a well-known, A-list Bluegrass singer. There's also a Bubble Gum form of Country Music, such Kacey Musgraves, who wrote "Mama's Broken Heart" for Miranda Lambert.
Keep in mind, no music, Rock, Jazz or Hip-hop, has only one form. Variations keep the music moving forward. Country Music is no different.
GS You grew up an interesting time for women. Has the women's rights movement affected you?
VG Not much; I lived in small towns, with not more than 5000 residents, nearly all my life. Today, I live in a town with a 1000 residents.
I don't think small-town living affected us much. I do sense, sometimes, people see two women singers fronting the band and, maybe, wonder. Remember, the fan-base for "Almost Patsy Cline" skews older and many may think the right place for a woman is at home, caring for her family, not fronting a successful band.
GS Yet, they like what Patsy Cline did as a worker.
VG That's the way it is. My singing partner, Lanette, manages the band. I think some people are a little bit hesitant to deal with a woman or women, in show business. We work hard to develop and preserve a good reputation; to do a good job of presenting our band.
I think the fellows in the band realize we fight as hard as we can for them, to get them the best jobs and best pay. We try to take good care of our guys. Hopefully, they realize that we're strong women.
We pull our weight, as much as we can, in the band. We do have a roadie that helps with the equipment, but we don't just waltz in and expect everything to ready to go. We do our share of setting up and tearing down. We try not girly girls, too good to get our hands dirty.
Lanette and I want to be equal partners; to work equally alongside the men. Even though it is our band and we make all the important decisions, as far as the band goes, we work hard to make the guys aware that we appreciate them and their work. We appreciate what they do and that's our deal, as far as being women.
GS Some people might think two women fronting and running a band takes jobs from men.
VG That's true, I think; at least to some degree. Sometimes and at some places, they don't want a band fronted by women. The promoter, say, might believe the fellows, in the band, attract the biggest crowds. That may true, but, if they give us a chance, we can do as well as some of the bands made up of only men.
GS It's a strange comment for me to hear. I think of Madonna, Beyoncé, Lady Gaga, Pink, Britney Spears or all women who front popular touring acts. There are many women, in Country Music, who tour, successfully. Why do you think there's any negativity?
VG Yes; Carrie Underwood and Miranda Lambert fill the largest arenas, every night. I think, maybe, for us, it's a little bit generational; our audience is older, maybe more set in their ways. Some members of an older audience may find it strange or be leery of two women fronting a band.
Most successful bands in Texas are all male. Amber Digby is an exception; she's a great singer. Other than her and us, it's mostly a male world, on stage in Texas.
GS I guess that's the hangover from a much earlier time.
VG I think you're right. I think it just hangs on sometimes. Some of the ideas you're taught, as you grow up, don't easily go away.
Every band must sell itself. Maybe we need to do that more than an all-male band. Lanette does a great job of keeping us working; some bookers aren't afraid of women.
GS Do you think you lost bookings because two women front the band?
VG Sure, the Cabaret was a popular club, locally. Its booker out-right refused to book "Almost Patsy Cline" because two women front it. That booker thought only a band fronted by men would attract an audience.
GS Wow; was he, most likely, or she wrong.
VG Yes, still, there's an up-side story to that negative one. A local charity group raises money for a local satellite museum for the main Texas Rangers Museum. At its fundraiser, last year, "Restless Heart" earned a hefty sum for its performance.
The wife of the organizer told me no one could dance to the music that night. The organizer caught much grief for that show. For their next fundraiser, they already booked "Almost Patsy Cline."
GS What advice would offer musicians, young or old, who are starting; maybe worried about going nowhere?
VG Work hard at your craft and be the best you can in whatever it takes to find success. For singers, if you can afford it, take voice lessons. Take care of your voice. Don't smoke. Stay out of drafts; keep your throat and vocal chords warm, as much as you can.
If you're a guitar player, drummer or play any musical instrument, practice, practice, practice. Be the best player that you can be. Don't take it lightly. Don't try to fluff your way through a career.
If you are in a band, be a good band mate. Do your best to help out, carry drum cases or pack the truck. Make an effort to befriend the audience.
Too many musicians, entertainers, in general, grow hostile to those who hire them and pay them. Bookers, promoters, hall managers and so forth pay your bills. Treat them well; be friendly, open and honest with them.
Life, as someone said, is not a dress rehearsal. If you want to perform or do something in entertainment, give it your all and go for it. I got a late start, but I am so thankful I got to do it, even though it was a long time coming. I'm glad I feel blessed to perform, play music and to do the fun work that we, "Almost Patsy Cline," do.
GS Blake Shelton said something recently about Country Music that caused a raucous.
VG Yes, Shelton made ridiculous comments, on "Backstage," a show on Great American Country (GAC) radio. He slammed many of the older singers. He singled out Merle Haggard and Ray Price, calling them "Old Farts."
Shelton said people that bought music made by Haggard and Price or liked their music were jackasses. This was rude, unbecoming. It caused a firestorm, an unfair, unnecessary brouhaha.
Ray Price wrote a response to Shelton that hopefully set him, Shelton, straight. Price plowed the land to allow Blake Shelton and other singers to succeed, in Country Music. For me, Blake Shelton and the others can't hold a candle to Ray Price, for his singing, or to Merle Haggard for his writing.
GS Merle Haggard wrote about his life in his songs.
VG Yes; he found his calling in prison. In 1957, Johnny Cash performed at San Quentin Prison, where Haggard was a prisoner. The Cash show inspired Haggard to join the prison band; out of prison he started writing and performing, full time.
Haggard became an exceptional lyricist, singer and superstar. His earliest songs were about fellow prisoners, such as Drunk Adam and Rabbit. For Shelton to attack Haggard and Price was unfair.
GS Guess it was a ready, fire and aim day for Shelton?
VG Yes; I hope he realizes what he did was not good. Yet, I don't think he's alone, among younger Country Music singers and writers. Ageism is creeping into Country Music.
I hope Shelton regrets what he said. If he's lucky, he, too, may be 87-years-old and still performing, as is Ray Price. I hope Shelton is more thoughtful and careful in future comments he makes about other people and their music.
GS I heard Shelton apologized to Ray Price.
VG I hope that's true.
GS You live in Bandera, Texas. Can we talk about the town?
VG Bandera is a wonderful community, about one thousand residents, as I mentioned. The nickname for Bandera is "Cowboy Capital of the World."
"Cowboy Capital," of course, is tongue in check. We do have a great many horses. There are many dude ranches around Bandera; fifteen or more.
Visitors come from all over the world to the Bandera-area dude ranches. They ride horses through the hills, sit by camp fires at night and get a sense of cowboy life, without the intrinsic dangers.
The Medina River runs through Bandera. There's much swimming, tubing, fishing and so forth. There's great night life, in Bandera, believe it not; a thousand residents plus visitors can whoop it until the small hours.
Bandera has great restaurants, bars and show places. The 11th Street Cowboy Bar is a great place for music and dancing. There are other places, including The Chicken Coop and Arkey Blues Silver Dollar is about forty-years-old and packed every night. Arkey Blue is the resident entertainer. Brian Black, brother of Clink, and his partner, Charlotte Browning, have a wonderful place called, The Longhorn Salon; they book many touring entertainers. Many residents of Bandera have deep ties with music and entertainment.
Every February, we have a Cowboy Mardi Gras hosted by the 11th Street Cowboy Bar. There's a huge parade, much Cajun food and music. We encourage everybody to wear a costume.
GS "Almost Patsy Cline" is a Bandera Ambassador?
VG Yes; we're the official Good Will Ambassador of. Denise Griffin, the Mayor of Bandera, proclaimed us ambassadors in 2003. We try to promote Bandera everywhere we go.
GS I must ask you about the John Wayne Room at the Old Spanish Trails.
VG Yes; the Old Spanish Trail Restaurant has been in business for a long time. They have the John Wayne Room. It holds all kinds of John Wayne memorabilia and pictures, with John Wayne movies, his westerns, running continuously.
The Old Spanish Trails is a fun place. It even has a bar with saddles. You can sit on a saddle as you eat your lunch.
GS What is there to do in Bandera on a Saturday, when the weather is good?
VG There are all sorts of doings going on around the courthouse. You might find a chuck wagon with a working team of horses that pull it. You can take a wagon ride around town, which is different from a carriage ride in New York City, as the holdup is only play-acting. There are cowboys and cowgirls in the street, engaging in shootouts. There's no shortage of excitement.
We have strolling musicians that go up and down the street, singing mostly cowboy songs and playing guitar. I think cowboy town and a carnival-like atmosphere is strongest March through November; especially on Saturday.
You should come to Bandera. Spend the day at a dude ranch. See a shootout, with cowboys. Then come to a performance of "Almost Patsy Cline."
GS Thanks, Vickie, I will.
References
Bryan Di Salvatore (1990), "Ornery," in "The New Yorker" for 12 February.
Jon Michaud (2011), "What is Country Music?" in "The New Yorker" for 3 October.
Kelefa Sanneh (2010), "Man of Man Hats: Brad Paisley's country-music contradictions," in "The New Yorker" for 2 August.
Phil Sweetland (2003), "The Loyalty of Country Music Fans Knows No Age Limits," in the New York "Times" (3 June)
Click here for a list of all Grub Street Interviews
Interviewed edited and condensed for publication.
Thanks to Corina Kellam.