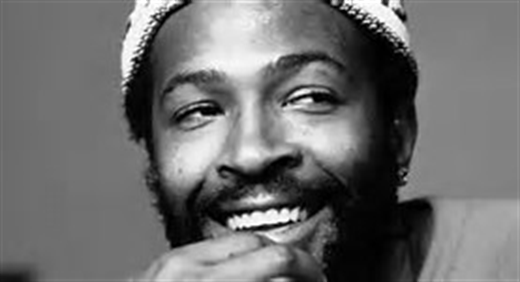 Music is a mix of sounds, rhythms, vocal tones and more. Music you or I consider favourite is much more. The pulse and sway a favorite song wields over the listener is both tangible and intangible. To say that a favorite album haunts the listener isn't an overstatement; in fact, it may not fully convey the complete listening experience.
Some connoisseurs of music probably say that to put the ethos of a favourite album into words cheapens the feeling. This may be true, but pondering why an album, for example, touches us, emotionally and deeply, is worthy effort. For the sake of passing on moments that transcend vocabulary, I give it a whirl.
"Revolver," by "The Beatles," definitely sits high on my list of favourites. George Harrison almost bested the Lennon and McCartney songwriting machine, on this album. "London Calling," by "The Clash," is also a strong contender for my favourite album. I remember listening to the nineteen songs straight through and knowing my perspective on the world had changed.
In spite of those two and several more incredible albums, the one that takes top spot, for me, is "What's Going On," by Marvin Gaye, above. The title track is a key moment in the movement of the Motown sound from easily consumed pop to progressively social conscious. Released on Tamla Records, a Motown subsidiary, to separate the main company from the album, "What's Going On" separated Gaye from the Motown mold.
"What's Going On" moved Gaye away, beyond, perhaps, from the expectations Motown had for talent. Prior to this album, Motown expected singers to add vocals, skillfully, to intricate music performed exceptionally by the studio band, "The Funk Brothers," even if the lyrics were nonsensical. "What's Going On" moved Gaye and a few others from fantasy, such as "Baby Love" or "Please Mr. Postman," to social issues, such as the police action in Vietnam or Civil Rights.
The album is a song cycle; the lyrics come full circle, from opening verse to final verse. Lyrics, mostly by Gaye, take the perspective of a Vietnam veteran, back home, after his tour of duty. What he finds is suffering, hatred and injustice.
Initially, Barry Gordy, founder of Motown Records, hated the song, "What's Going On," and the idea of an album built around the song. Once the song and album landed in the top ten, on major charts, Gordy soften. "Rolling Stone" magazine ranks "What's Going On" at number six, on its "500 Greatest Albums."
"What's Going On," as a song cycle, posed problems for radio, which didn't air entire albums in 1970. Radio took to the eponymous single; this drove listeners to buy the album, to escape into the world of Marvin Gaye. Hearing the ebb and flow of the soul throughout the album gave me an opportunity to think I was there with Marvin, Eli Fountain and "The Funk Brothers"; "What's Going On" was the first recording Motown gave full credit to "The Funk Brothers."
For me, the title track, "What's Going On," "Mercy, Mercy Me" and "Inner City Blues" are the most evocative cuts on the album. In these songs, I feel the pain, abuse, confusion and oppression of time. Yet there is a residual shadow of hope.
The tonal quality of Marvin Gaye gave hope, even as the words he sang focused on problems around us. In simple terms, Gaye had a voice that smiled, as you listened to him. This characteristic, I believe, allowed him to sing about polarizing subjects, without inciting chaos.
I don't think any singer, before or since, could accomplish what Marvin Gaye did on "What's Going On." "Sexual Healing," released around the time of his death, in 1984, sold the most records for Gaye. "What's Going On" moved him far beyond a seller of hit records.
Gaye's remember best for his lyrics, "Mother, mother, there's too many of you crying. Brother, brother, brother, there's far too many of you dying. You know, we've got to find a way, to bring some lovin' here, today." Gentle, velvet rhythms, notwithstanding, "What's Going On" is a landmark album. The lyrics of Marvin Gaye stand the test of time, more a part of how we understand our here and now.